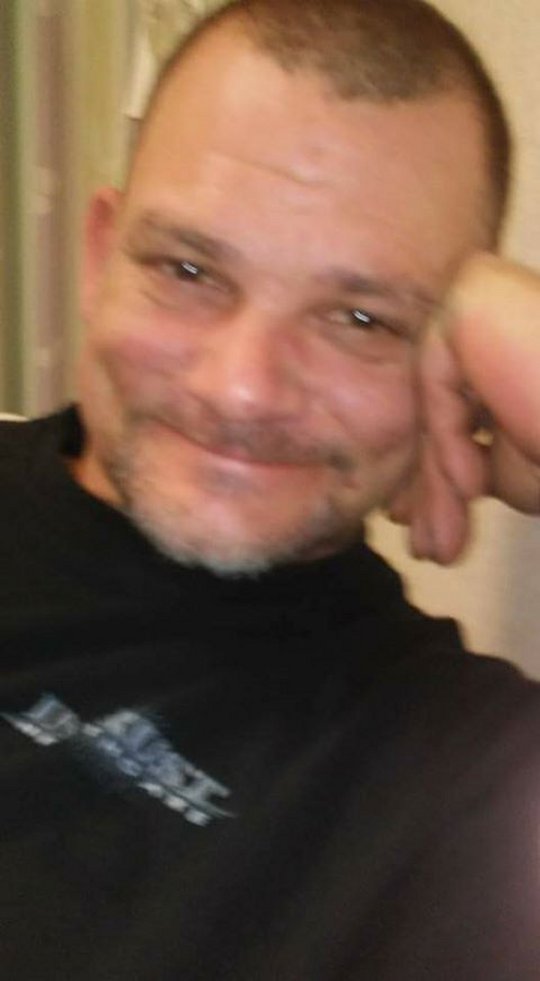 Jerry Glen Whitt
Wednesday, October 25, 2017 – 1:00 P.M.
Jerry Glen Whitt, age 41, of Somerset, passed from this life suddenly on Saturday, October 21, 2017 at the Lake Cumberland Regional Hospital.
He was born on December 12, 1975 in Huntington, West Virginia, son of Ms. Jerry Hoskinson and the late Roy Jennings Whitt. Jerry was formerly employed as a cook at Sonic Restaurant in Somerset and enjoyed the outdoors, music and spending time with his family. He will be sorely missed by those who knew and loved him.
Besides his father, Jerry was preceded in death by a son; Glen T. Whitt and daughter; Aubrey R. Whitt. And his step father; Danny Hoskinson.
Jerry leaves behind to cherish his memories; his mother; Jerry Hoskinson of Nancy, wife; Shelia Tucker Whitt of Somerset, sons; Jonathan (Tierra) Whitt of Burnside and Landon Whitt of Science Hill, Shyanne Tucker-Whitt, Gracie Whitt and Zoey Whitt all of Science Hill, Brothers; Sean Everhart of Somerset and Roy Whitt, Jr. of West Virginia, and sisters; Beverly Frasher, Patricia Crowe and Tammy Tomblin all of West Virginia, Jenny Whitt of Nancy, Brandy Whitt (Christopher Hall) of Somerset, Kathy Whitt of Nancy, and Cheri (Cornell) Coffey of Somerset, granddaughter; Brooklynn Whitt, Mother in law; Deborah Ramsey and Step-father in law; Robert Ramsey of Science Hill, father in law; Tim Tucker of McCreary County, several nieces, nephews and a host of other relatives and friends.
Visitation will be Wednesday, October 25, 2017 at 11:00 a.m. with the funeral Service at 1:00 p.m. in the Chapel of Southern Oaks Funeral Home. Interment will be in the Grave Hill Cemetery in Tateville, Kentucky.
In lieu of flowers, donations may be made to the Jerry Glen Whitt Memorial Fund in care of Southern Oaks Funeral Home, 2110 West Highway 914, Somerset, Kentucky 42503
Southern Oaks Funeral Home is entrusted with the arrangements for Mr. Jerry Glen Whitt.