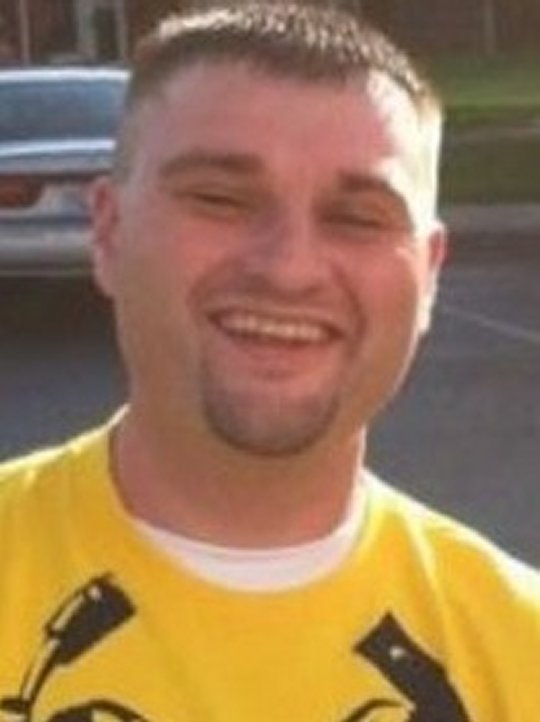 Aaron Jason Hollon
Saturday, January 20, 2018 – 2:00 P.M.
Aaron Jason Hollon, age 35, of Somerset, Kentucky, passed from this life on Tuesday, January 16, 2018 at Lake Cumberland Regional Hospital.
He was born on October 15, 1982, in Somerset, the son of Darlene Bell Hollon and Mark A. Hollon.
Aaron "Pillsbury", AKA "Big A" worked in construction and enjoyed playing and watching football. He loved sports, fishing, music, dancing and playing the drums and enjoyed being around people. He was of the Pentecostal faith.
He is survived by his parents; Darlene Bell Hollon of Somerset and Mark A. Hollon of Grayson Co., two brothers; Josh Hollon and Joseph Bell, both of Somerset, one sister; Melissa (Bill) Wilson of Corbin, aunts; Joyce (Gary) Hartsock of Tyner, Kentucky and Fay Maynard of Somerset, uncles; Rev. Garner (Margie) Bell and Rev. Raymond (Brenda) Bell, all of Somerset, nephews; Brandon Wilson and Benjamin Wilson. He is also survived by a host of friends whom are like family; John Money of Louisville, Bro. Tom (Kelley) Allen of Somerset, Mattie A., Bro. John Higgins, Bro. Eddie (Cheryl) Alcorta, Angela (Chris) Vidrine, Amanda Sturgill, Rebecca (Ronny) Craycraft and Joe Davidson, all of Indiana and a host of many, many, more friends. He will be missed by all who knew and loved him.
Visitation will begin at 11:00 a.m. on Saturday, January 20, 2018 until time for funeral service at 2:00 p.m. in the Chapel of Southern Oaks Funeral Home with Bro. Richard Ramsey and Sister Sharon Hopson officiating.
Burial will be in the Southern Oaks Cemetery.
In lieu of flowers the family requests that contributions be made to the Aaron Jason Hollon Memorial Fund, C/O Southern Oaks Funeral Home, 2110 W. Hwy. 914, Somerset, Kentucky 42503.
Southern Oaks Funeral Home is entrusted with the arrangements for Aaron Jason Hollon.