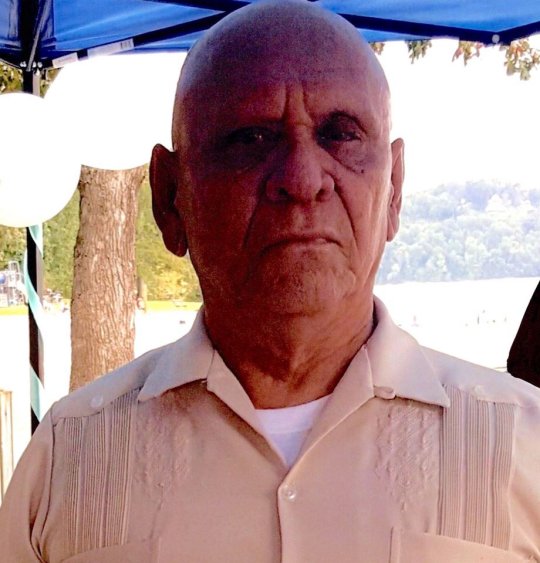 Abel Radilla-Rodriguez
Saturday, December 1, 2018 – 7:00 PM
Abel Radilla-Rodriguez of Monticello, Kentucky passed away on Sunday, November 25, 2018 at the Wayne County Hospital in Monticello, Kentucky.  Mr. Radilla was born on August 31, 1943 to Ignacio Radilla and Paula Rodriguez in Puerto de Ocós, San Marco, Guatemala. He attended the Iglesia Getsemani Inc. in Albany, Kentucky. His hobbies included fishing and singing at church. Mr. Radilla was known for his hard work ethic.
He is preceded in death by his father, Ignacio Radilla; mother, Paula Rodriguez; brothers, Ezequias Radilla, Pablo Radilla, and Abisai Radilla; sisters, Estela Radilla, Andrea Radilla, and Noemi Radilla;
Mr. Radilla leaves behind to cherish his memory, wife, Sandra Leticia Radilla Calderon; sons, Arnolodo (Elizabeth) Radilla, Abel (Guilma) Radilla, Eri (Gloria) Radilla; daughters, Paula (Noe Ramirez) Radilla, Gilda (Juan Hernandez) Radilla, Tirsa (Fredi Roblero)  Radilla, Leticia (Omar Ronde) Radilla; sister, Dina Radilla; 25 grandchildren, 17 great grandchildren and a host of friends and relatives.
Services for Mr. Radilla will be Saturday, December 1, 2018 at 7 P.M. at "Church?? With  Pastor Leoncio Romero officiating. Interment will be Sunday, December 2, 2018 at Southern Oaks Cemetery.
Southern Oaks Funeral Home Entrusted with the arrangements.
El Señor Abel Radilla Rodríguez falleció en Monticello KY el 25 de Noviembre 2018. Nació el 31 de Agosto 1943, en el Puerto de Ocós, San Marcos, Guatemala. Siendo hijo de Ignacio Radilla y Paula Rodriguez. Pertenecía a la Iglesia Getsemani en Albany KY. Sus pasatiempos favoritos era la pesca y cantar en la iglesia. Fue un hombre muy trabajador e independiente quien sacó a su familia hacia delante.
En su muerte le precede su padre Ignacio Radilla su madre Paula Rodriguez, sus hermanos Ezequias, Pablo, y Abisai Radilla. Sus hermanas; Noemí, Andrea, y Estela Radilla. Le sobrevive su hermana Dina Radilla.
El señor Abel Radilla deja para ser recordado con amor a su esposa Sandra Calderon Radilla. Sus hijo/as Arnoldo, Paula, Gilda, Abel, Tirsa, Eri y Sandra Radilla.
También será muy recordado por sus 25 nietos, 17 bisnietos, nueras, yernos, familiares y amigos.
Los servicios fúnebres serán el Sábado 1 de Diciembre del 2018 a las 7 p.m. en 335 Cumberland Crossing, Monticello, KY. Y el Domingo, 2 de Diciembre del 2018 a las 10 AM en el cementerio Southern Oaks localizado en 2110 West Highway 914, Somerset KY 42503.
(Special thank you) La familia Radilla-Calderón queremos agradecer a todos en general por todo el apoyo que nos están brindando en estos momentos muy difíciles. Muchas gracias por sus oraciones por las cuales Dios a travez de ellas nos ha fortalecido. Aunque estos momentos sean duros sabemos que todas las cosas obran para bien, para aquellos que aman a Dios. Una vez más Gracias y Dios les Bendiga Grandemente.