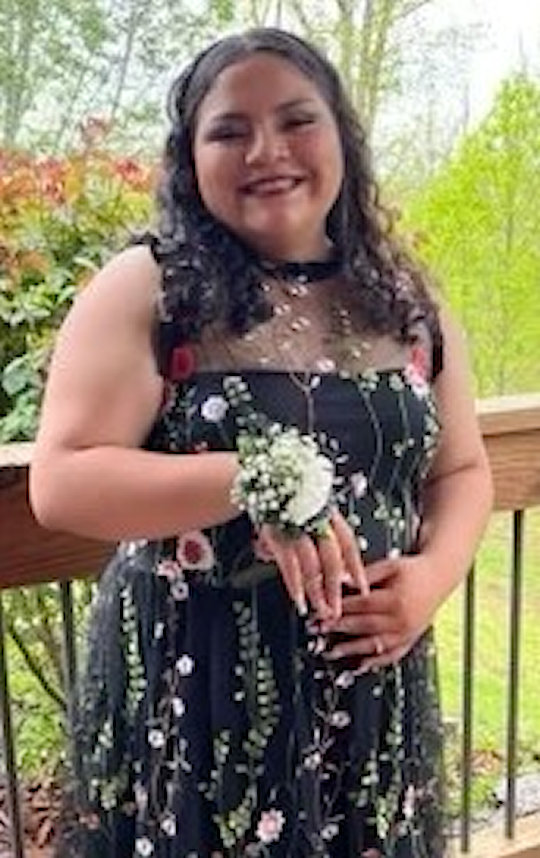 Abigail Ramirez Sandoval
Thursday, October 12, 2023 at 2:00 P.M.
Abigail Ramirez Sandoval, age 19, of Bronston, Kentucky, passed from this life on Tuesday, October 10, 2023 at the UK Children's Hospital in Lexington, Kentucky.
Abigail was born on March 30, 2004 to Hipolito Ramirez Ricardo and Maria Del Rocio Sandoval in Somerset, Kentucky.
She enjoyed spending time with family, friends and on her phone. She loved traveling and shopping. She was a freshman at Berea College. She will be sadly missed by all that knew and loved her.
Abigail leaves behind to cherish her memory, her parents Hipolito Ramirez and Maria Del Rocio Sandoval, aunt Jaz, grandmother, Teresa Gonzaga Cruz, paternal grandfather, Lazara Ricardo Utrera, paternal grandmother, Praxedis Ramirez Pulido, brothers, Victor Antonio Ramirez and Isamel Ramirez, niece, Kimberly Ramirez, uncles, Pablo Hipolito Gonzaga, Enrique Gonzaga, Fernando Sandoval, aunts, Hilda Gonzaga, Carmen Gonzaga, Marisol Gonzaga, Haydee Sanchez, cousins, Mario Gonzaga, Julio Gonzaga, Rosa Perez Ramirez, Kevin Perez Ramirez, Henry Gonzaga, aunt, Dora Ramirez Ricardo, uncle, Lucas Lopez Garcia, aunt, Concepcion Ramirez Ricardo, cousins, Samuel Torales Ramirez, Joel Torales Ramirez, Beatriz Torales Ramirez, Nancy Speidy Ramirez Ricardo, Nataly Tryillo Ramirez, uncle, Nicanor Hipolito and sister in law, Jazmin Cruz Rivera.
Visitation will be held on Thursday, October 12, 2023 from 12-2pm in the Chapel of the Southern Oaks Funeral Home with a funeral service to begin at 2pm with Pastor Mario Taborda officiating. Southern Oaks Funeral Home is entrusted with the arrangements for Abigail Ramirez Sandoval