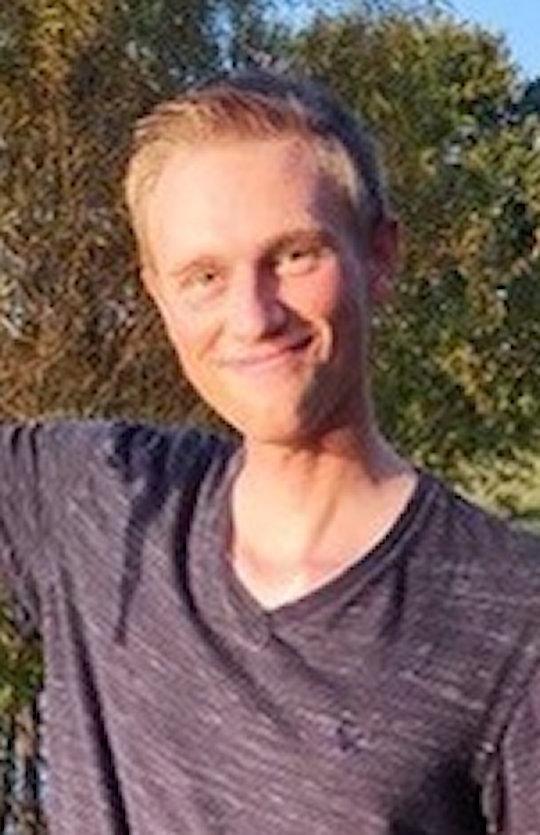 Adrian Poland
Friday November 19, 2021 at 12:00 P.M.
Adrian Poland, age 22, of Panama City, Florida, passed from this life on Wednesday, November 10, 2021 at his home.
He was born on April 13, 1999 in Fort Campbell, Kentucky, to Anthony Poland and DeReatha Veach Tolle.
Adrian was a Deputy Sheriff for Gulf County Sheriff's Department. He was an avid animal lover and he liked playing video games.
He was preceded in death his paternal grandparents; James and Wanda Poland, and his maternal grandfather; Joe Veach.
He is survived by his parents; Anthony (Farrah) Poland of Somerset and DeReatha (Darrel) Tolle of Enterprise, Alabama, his brothers; Walter Poland of Somerset and Devin Tolle of Enterprise, Alabama, and his sisters; Marianne Coach and Demi Tolle, both of Enterprise, Alabama and Emily Poland of Somerset, and his maternal grandmother; Maria Veach.
Visitation will begin at 11:00 a.m. on Friday November 19, 2021 at Southern Oaks Funeral Home with funeral services to follow at 12:00 p.m. at the funeral home. Burial will be in Southern Oaks Cemetery.
Southern Oaks Funeral Home is entrusted with the arrangements for Adrian Poland.