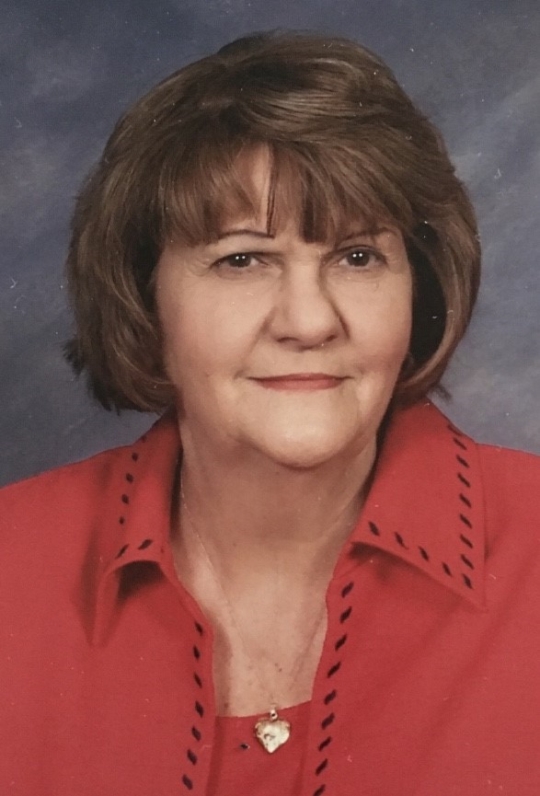 Alma Faye Polson Jones
Private family services will be held
Alma Faye Polson Jones, also known as "Faye", age 75, passed away at her residence on December 9, 2020 from complications with dementia, while surrounded by her loved ones.
Faye was born on May 16, 1945 in Monticello, Ky to Chester and Pauline Polson. She married Willard Jones on June 13, 1964 at the time of her death they were married for 56 years. Faye accepted Christ as her Lord and Savior at Cooper Baptist Church in Monticello, Ky in 1964. She attended Church regularly until her illness. She was a former employee of Palm Beach, JC Penney's and Treasure Chest. Her bubbly personality gained her many friends. She enjoyed working and socializing with the public. She never met a stranger, besides being with her family, she loved to travel. Faye was a loyal and devoted wife, mother, grandmother, great-grandmother, sister, aunt and friend to those who knew her. We will miss her smile, her laugh, her advice and her sweet and loving personality. Faye was loved by so many. She always knew how to brighten someone's day. Her outlook on life was inspiring. She loved to talk and tell anyone that would listen about how great her family was and their life story. She raised her children in Church and showed by example, how to be kind and compassionate toward others. She lived life to the fullest while centering her everyday activities around her family. Her children, and grandchildren were her pride and joy. She wanted to give to everyone. She wanted nothing for herself, but loved giving to everyone. Faye loved to spread joy and kept her family close. She had so many friends that she would do anything for. Faye was there for everyone, no matter the day or time. There was no "fake" with Faye, a person knew where they stood with her. She was truly genuine. Faye had a great life, she was able travel and spend quality time with her family. She had a goal to take all of her grandchildren to Disney World, and was able to accomplish that. Family and friends looked forward all year for Mom's Halloween parties. She loved making people happy. With such a deep grief of losing such a great soul, it feels impossible to focus on the positive. However, this is what we should do. Faye had a great life with family and friends whom she loved and in return loved her back. She touched lives wherever she was. Most important, she was a strong Christian woman, with morals and values that had a positive impact on anyone around her. She is going to heaven, with no more worry and no more pain! She is an angel at peace. Let's celebrate knowing such an amazing woman, and now the wings she has gained. She will forever be missed, but will forever be held close to our heart.
Faye is survived by her husband, Ross Willard Jones, and 3 children, Ross Willard Jones Jr., Robert "Bobby" Wayne Jones (Edrie) and Debra Ann Williams (Barton). She is also survived by 7 grandchildren: Shayla Flynn (Jarrod), Taylor Jones (Hannah), Brett Williams (Carlee), Ryan Jones (Rachel), Aron Jones, Gage Jones, Barek Williams and 4 great-grandchidlren: Cooper and Cambree Mincey and Kinley and Waylon Jones, one sister, Donna Morgan and by many other relatives, nieces, nephews, cousins and friends. She was preceded in death by her parents, Chester and Pauline Polson, siblings, Shirley Polson, Randall Polson, Larry Polson, Mary Jo Coarrett. Family would like to thank her caretaker/friend Terry Price and Hospice for helping take such good care of their wife/mother/grandmother.
Due to COVID-19 guidelines, Private family services will be held in the Chapel of the Southern Oaks Funeral Home with burial to follow in Elk Springs Cemetery with Bro. Dewey Burkes and Bro. Bill Dawson officiating. In lieu of flowers, donations can be made to Gideon Memorial Bible Plan.
Pallbearers will be Taylor Jones, Gage Jones, Ryan Jones, Aron Jones, Brett Williams, Barek Williams and Jarrod Flynn.
Southern Oaks Funeral Home is entrusted with the arrangements for Alma Faye Polson Jones.