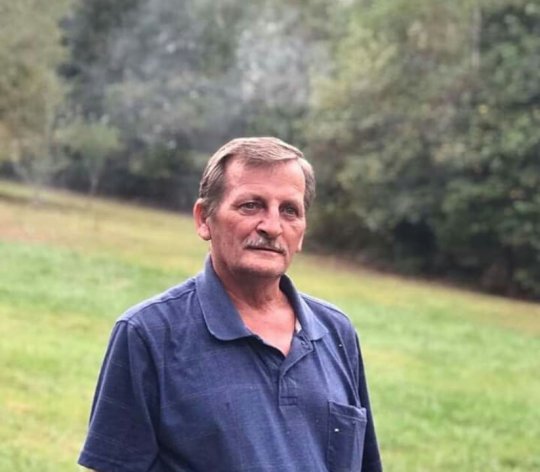 Alvie Lee Tucker, Sr.
Saturday, December 15, 2018 – Noon
Alvie Lee Tucker, Sr., age 57 of Jamestown, Kentucky passed away Sunday, December 9, 2018, at his residence. Mr. Tucker was born on June 8, 1961, in Casey County to Hared and Hazel Rogers Tucker. Alvie enjoyed fishing, gardening and working on cars. He loved going to church, he attended Parksridge Church of God.
Mr. Tucker is preceded in death by his father, Hared Tucker; mother, Hazel Rogers; son, Michael Tucker; brother, Charlie Tucker, Gary Tucker, and Donald Tucker; sisters, May Wheat and Barbara Tucker.
Alvie leaves behind to cherish her memory, son, Alvie (Kaitlin) Tucker, Jr., of Jamestown, Kentucky; daughter, Cassie (Joe) Mounce of Eubank, Kentucky; brother, Henry Tucker; sisters, Ruby (Eugene) Downs, Linda (Buddy) Thompson, Ruthie (Donnie) Hatter, and Pauline (James) Robinson; grandchildren, Rosalee, LeeAnna, Savannah, Lucas, Haley, and Karissa; great grandchild, Baby Leia; godfather to, Karis (Jacob Wright) Gallagher; like grandchildren, Davonica Downs, Benjamin Downs, Natalie Wright, and Kayonna Wright; sister in law, Marilyn Summers; brother in law, Sanford Wheat; Along with a host of nieces and nephews.
Visitation for Mr. Tucker will be Saturday, December 15, 2018 from 10-Noon in the Chapel of Parksridge Church of God, 880 Parksridge Road, Russell Springs, Kentucky. Memorial services will be Saturday at Noon at the Parksridge Church of God with Bro. Billy Silverman officiating.
In lieu of flowers expressions of sympathy can be made to the American Cancer Society.
Southern Oaks Funeral Home entrusted with the arrangements for Mr. Alvie Lee Tucker,