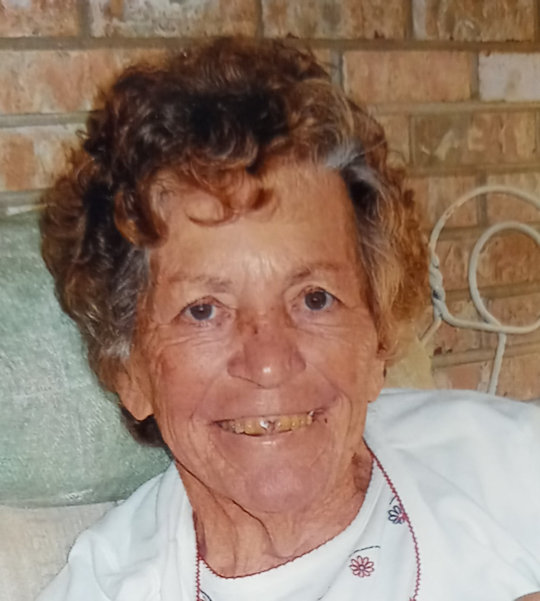 Arevia Y. Brock
Friday, September 30, 2022 at 2:00 P.M.
Arevia Y. Brock, age 83, of Somerset, Kentucky passed from this life Saturday, September 24, 2022 at Hospice of Lake Cumberland.
Arevia was born April 1, 1939 to Lorn Barnes and Izetta Roberts Barnes in Indianapolis, Indiana.
She served many faithful years in the Church of God of Prophecy, former Sunday School leader, she played piano from a child up at church and enjoyed knitting, quilting and loved to read her Bible. She loved her special dog, Princess.
Arevia was preceded in death by her parents, Lorn and Izetta Barnes, son, Timothy James Scott Brock, brothers, Vinous Barnes and Dennis Barnes.
She leaves behind to cherish her memory, her husband, Howard Brock whom she married on November 11, 1955 in Greenfield, IN; son, Howard Carlton (Regina) Brock of Indianapolis, IN; daughter, Lisa (Rodney) Womack of Indianapolis, IN; sister, Mynevia Miller of Indianapolis, IN; grandchildren, Dwayne (Heather) Brock, Michael (Bethany) Womack, Melissa (Michael) Collins; great-grandchildren, Elijah Brock, Caleb Brock, Mikey Collins, Lily Collins, Peyton Collins, Lincoln Collins, Kayla Womack, Joshua Womack and Dylan Womack.
Visitation will be held on Friday, September 30, 2022 from 10:30 A.M.- 12:30 P.M.at Southern Oaks Funeral Home with a graveside service to be held at 2 P.M.with Entombment to be held at Madison County Memorial Gardens.
In lieu of flowers, donations can be made to Hospice of Lake Cumberland.
Southern Oaks Funeral Home is entrusted with the arrangements for Arevia Y. Brock