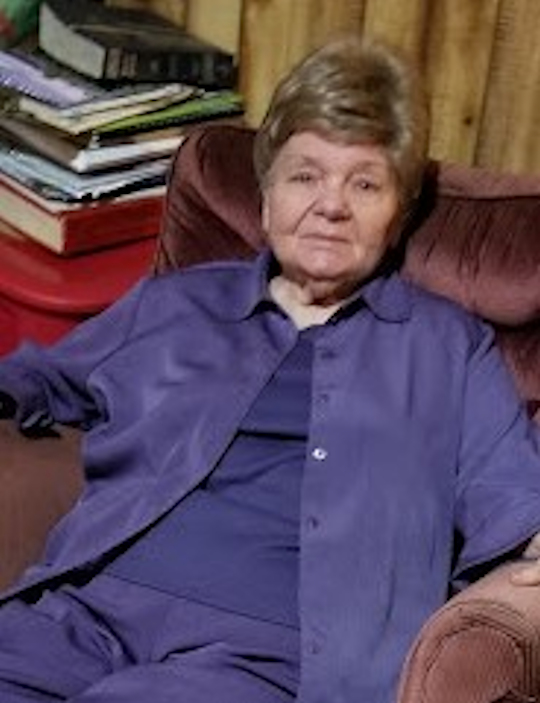 Barbara Jean Carter
Sunday, March 10th. 2019
Barbara Jean Carter born 1/20/37 Whitley City, KY.
Died 3/3/19 Somerset, KY.
Preceding her in death is her daughter Barbara "Faith" Lawson, her father and mother John and Grace Sumner Carter.
Husbands Arnold Austin Elmore, and Dillard Strunk.
2 brothers Jack Carter and Ted Carter.
2 sisters Judy Lee Carter Hammock and Phyllis Carter Strunk.
Surviving her in death 1 brother John Carter Jr. And 1 sister Joyce Carter Marcum.
Granddaughter Kayla Goins (Joseph)
Grandson Dustin Lawson (McKayla)
Great grandchildren Carter Lawson, Curtis Lawson, Raelyn Goins, Karmen Walker.
And several special nieces and nephews.
She was a very hard worker and loved her family very much. She departed this world for the next at 2:15 am on Sunday March 3rd, 2019. We are having a graveside service at the Carter cemetery on March 10th. 2019. Everyone who would like to come and say goodbye, you're more than welcome. She is loved and will be greatly missed.