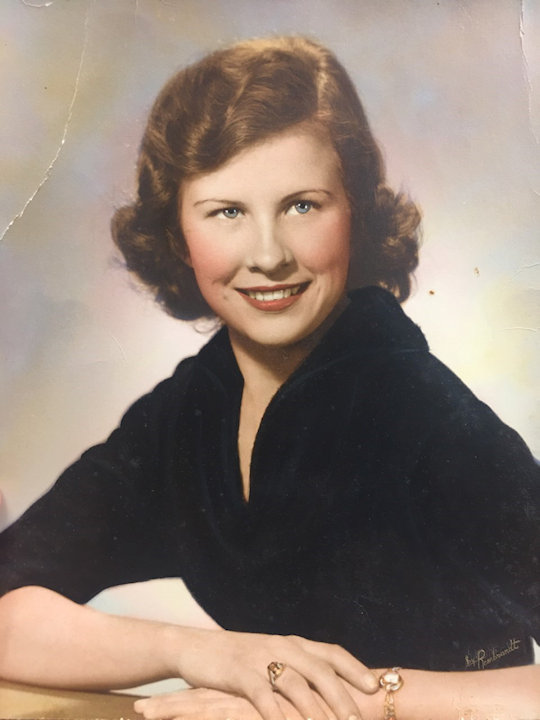 Barbara Jean Gregory
Wednesday August 4th, 2021 at 1:00 P.M.
Barbara Jean Gregory, age 82 of Bronston Kentucky passed from this life on July 30th, 2021. She was born October 24th, 1938 to the late Joe Kurtis and Emma Roberts in Stearns Kentucky.
Barbara was a member of the Bronston Baptist Church and worked at the grill at Woodson Bend. She graduated from McCreary County High School with the class of 1957.
Along with her parents Barbara is preceded in death by her husband, James H. Gregory; her siblings, Kathleen, Nellie, Hobert, Clara, Roosevelt, June, David and Jack.
She has left behind to cherish her memory her sons, Joe (Rita) Gregory of Burnside Kentucky, Steve Gregory of San Diego California; daughter, Tammy (Jerry) Johnson-Dick of Lancaster Kentucky; grandchildren, Bliss Cece (Dan), Lyndsey, Taylor; great grandchildren, Kyndall, Addy, Raylan (on the way, arriving in November); and a host of friends and family members.
Visitation will be held at Southern Oaks Funeral Home Wednesday August 4th, 2021 at 11:00 A.M. Funeral will follow at 1:00 P.M.
Interment will follow at New Bronston Cemetery.
Southern Oaks Funeral Home is entrusted with the arrangements for Barbara Gregory.