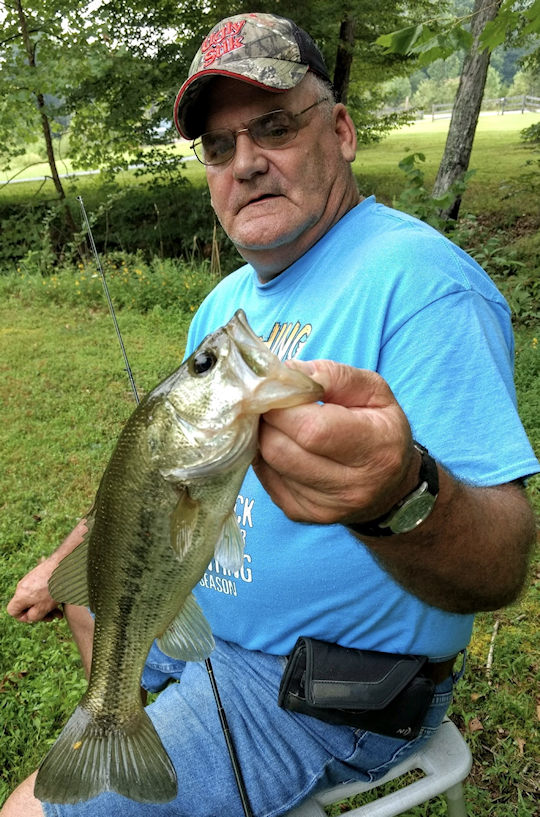 Benjamin Thomas Crowe
Wednesday, September 20, 2023 at 1:00 P.M.
Benjamin Thomas Crowe, age 68, of Somerset, Kentucky, passed from this life on Sunday, September 17, 2023 at his home.
Benjamin was born on October 14, 1954 to James Crowe and Bernice Cox Crowe in Somerset, Kentucky.
He was a member of Rock Lick Baptist Church. He enjoyed camping, fishing and especially spending time with his grandkids. Benjamin was proud to serve 20 years and retire from the United States Air Force. Benjamin was the founder, former owner and operator of Ben's Lock & Key of Somerset, Until he retired in 2009.
Benjamin was preceded in death by his father, James Crowe and a brother, Kenny Crowe. He leaves behind to cherish his memory his wife of almost 50 years Janie Crowe , son, Michael Crowe (Kimberly) of Somerset, Ky; daughter, Stacy Burrell (Craig) of Somerset, Ky; like a daughter, Selina Thompson (Timmy) of Sumter, SC; brothers, Charlie Crowe (Jennifer) of GA; Richard Crowe of Somerset, Ky; Gerald Crowe (Libbey) of Somerset, Ky; sister, Elizabeth Ann Bebee of Somerset, Ky; Jamie Seltzer of Henderson, Ky; sister in law, Brenda Jones of Burnside, Ky; grandsons, Stephen (Charli) Burrell, T.J. Burrell and like a brother, Frank Crabtree of Liberty, Ky.
Visitation will be held on Wednesday, September 20, 2023 from 10:30am to 1pm in the Chapel of the Southern Oaks Funeral Home with a funeral service to begin at 1pm with Bro. Brad Gover officiating. Burial will follow in Mill Springs National Cemetery.
Pallbearers will be Mark Blevins, Roger Burdine, Jeff Powers, Allen Kingrey, Tony Trammell and Carroll Percy.
In lieu of flowers, donations can be made to the Gideons Memorial Bible Plan or Hospice of Lake Cumberland.
Military Honors will be conducted by the American Legion Honor Guard Post#38. Southern Oaks Funeral Home is entrusted with the arrangements for Benjamin Thomas Crowe