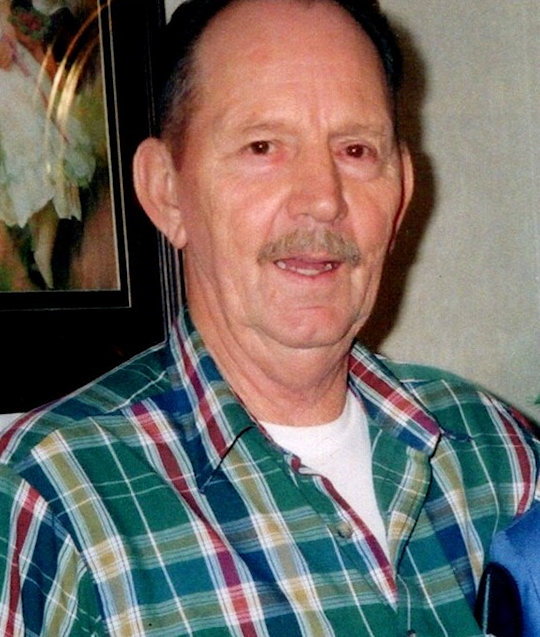 Bertie Eugene Hughes
Thursday, November 11, 2021 at 2 P.M.
Bertie Eugene Hughes, age 78, of Bronston, Kentucky passed from this life Sunday, November 7, 2021 at Saint Joseph Hospital in Lexington, Kentucky.
As a young man he accepted Jesus Christ as his Lord and Savior at the Quinton Methodist Church.
Bertie was born on February 10, 1943 to the late Sude Hughes and Rilda Daniel Carrender. Bertie lost his father when he was three years old and Rilda married his stepfather, Richard Carrender, whom raised him as one of his own. He spent most of his life doing farm work. He never let the lack of education hold him back. He could do electrical work, plumbing and whatever he put his mind to. He always wanted to learn how to play musical instruments. Sometimes, he would sit around and strum on an old guitar. Not too long ago he was telling us of two things he wished to have done, being on the Grand Ole Opry and flying an airplane. He came close to both. He got to stand on that circle one day when the crew was tearing down the sound equipment and we ask if we could come up and take our picture standing there. We found out real fast that it was against the rules of the Opry, but to late we had done snapped the picture, and thanked the sound check people for giving us permission. As far as flying a plane, he got to ride on one once. He loved to collect old coins and would sit around for hours with a magnifying glass, looking at the dates. He cherished picnics, loved to play card and cornhole and family gatherings with all his relatives.
He is survived by his wife of 61 years, Betty Ragle Hughes. His six children, Ricky (Ruby) Hughes, Jimmy Hughes and Doug Hughes (Teresa) all of Bronston. Daughter, Darla (Bobby) Hardwick, Kimberly Hughes of Somerset and Kathy Lewis of Tateville. Also 16 grandchildren and 21 great-grandchildren. Brothers, Thurman Carrender and Tom (Kathy) Carrender and sister, Norma (Gary) Hardwick all of Bronston.
He is preceded in death by his brother, Joe Carrender and sisters, Lucy Carrender, Doraetta Chriswell and Judy Gibson.
We will miss him so much but, we find comfort knowing his suffering is over and he is in the arms of Jesus.
Visitation will be held Wednesday, November 10, 2021 from 5 to 8 P.M. in the Chapel of the Southern Oaks Funeral Home.
Funeral service will be held Thursday, November 11, 2021 at 2 P.M. at the funeral home with Bro. Adam Evans officiating. Burial will follow in Bronston Cemetery.
Southern Oaks Funeral Home is entrusted with the arrangements for Bertie Eugene Hughes.