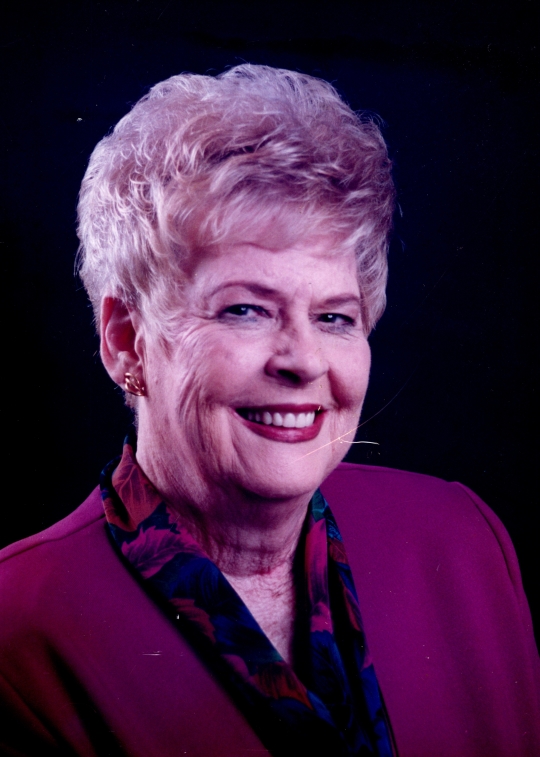 Betty Jones Herrin
Saturday, May 2, 2020
Betty Jones Herrin age 90,  passed away at her home on April 27, 2020
She was born in Dabney, Kentucky on July 10, 1929, daughter of Charlie and Lola McKinney Vaught.
She graduated Class of 1947 from Eubank High School. She graduated in 1950 from Rogers Business College. She worked at Shortway Bus lines for three years, after graduating business college. Then began her career with General Adjustment Bureau where she worked for thirty-five years until she retired. After retirement, she worked six years for Don Moss State Farm. She was a member of Saline Baptist Church since 1957, she held office as Sunday School Secretary for many years and sang in choir.
Betty loved to read, tan on the beach, work crossword puzzles, coloring, listening to Elvis music, shop (Even though she stopped driving, she found a way to shop by mail or phone). She found great pleasure in keeping her house immaculate down to the grooming of her yard.
She was preceded in death by her parents, husband, Leonard Ellis Herrin, sister, Charlene Denny, two brothers, Charlie Bob Vaught and Jackie K. Vaught, two brother-in-laws, William Denny and James Irvine, one sister-in-law, Mary Lou Vaught, one niece, Betty Sue Irvine and two nephews, Billy Denny and Kevin Molen.
She is survived by one sister, Delores Frances Irvine of West Chester, OH, one sister-in-law, Carol Sue Vaught, one very dear niece, Vilda Jean Vaught Begley who was like a daughter, Vilda Jean lived and cared for Betty until her passing, her friend and hair dresser, Cheryl Russell, her best friend Dean Nichols, a special friend and caregiver, Helen Wallingford. As well as the wonderful care of Lake Cumberland Hospice of Somerset.
A Private graveside service will be held Saturday, May 2, 2020 at Pine Hill Cemetery with Bro. Noah Broughton officiating.
Southern Oaks Funeral Home is entrusted with the arrangements for Betty Jones Herrin.