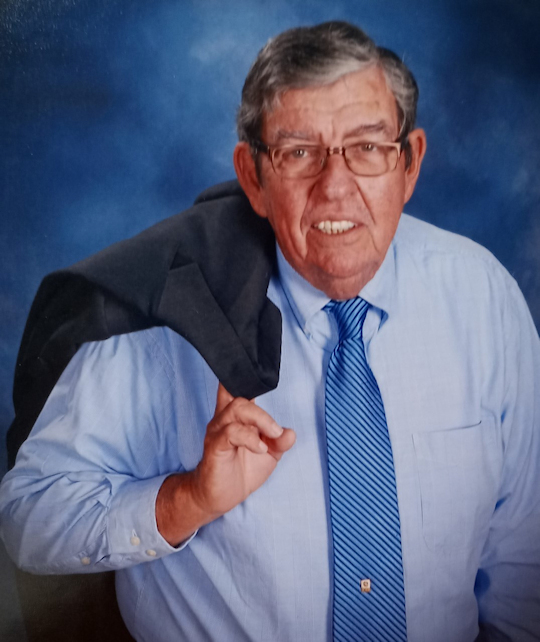 Billy Paul Gibson
Monday, August 9, 2021 at 2:00 P.M
Billy Paul Gibson, age 80, of Somerset, Ky passed away Friday, August 6, 2021 at Hospice of Lake Cumberland.
Bill was born in Bronston, Ky on February 4, 1941. He was the son of the late Hubert and Mildred Gibson of Bronston, Ky. Bill leaves behind his devoted wife of 58 years, Elaine (New) Gibson who will cherish her soul mate always. They were married on August 19, 1962 in Somerset, Ky.
He also leaves behind his 2 daughters, Kimberly (Scott) Lindsay of TN and Michelle (Phillip) Caudill of AL; his son, that worked by his side, Brian F. Gibson of Bronston, Ky; his 3 grandchildren, Chase Scot Lindsay, Regan Laine Lindsay and Logan Michael Caudill. One sister, Pollie Gibson of Bronston, Ky and a host of family and friends.
Mr. Gibson was a member of Grace Baptist Church. He was a graduate of EKU with bachelors and master degrees. He was employed by General Electric for 30 years. He was an avid golfer and fisherman. He worked with his son after retirement from G.E. at B&B floor covering that they established.
"Our Father was a kind, generous, loving man. He has been fighting the good fight for so long. He is now dancing in heaven joyously".
Graveside service will be held Monday, August 9, 2021 at 2:00 P.M. at Lakeside Memorial Gardens with Bro. Ricky Teal officiating.
In lieu of flowers, donations can be made to Hospice of Lake Cumberland.
Southern Oaks Funeral Home is entrusted with the arrangements for Billy Paul Gibson.