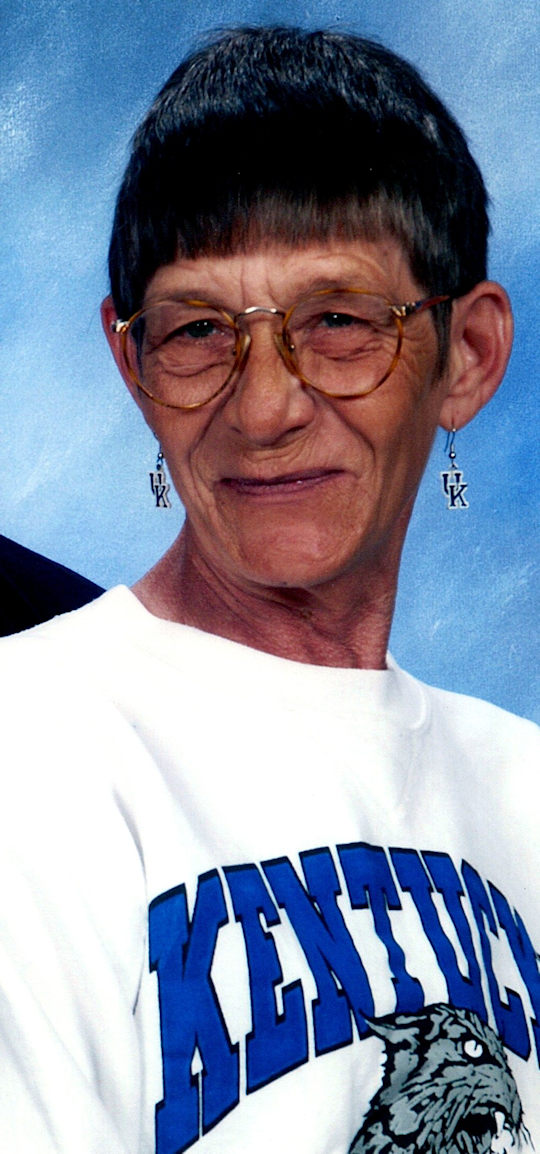 BJ (Betty Jewell) Southerland Denney Callahan Crutchman
September 2nd, 2023
BJ (Betty Jewell) Southerland Denney Callahan Crutchman, age 74 passed away peacefully surrounded by her loved ones on July 13, 2023 in Somerset, Kentucky.
Born to William and Alberta Southerland on December 9, 1948. Married her soul mate, Michael Allen Crutchman on June 13th, 2010.
She enjoyed spending time with her friends and family, loved listening to music, watching the NASCAR races and football season. She was a true UK and Cowboys fan till the end.
She is survived by her daughter, Tammy Wallace (Gregory Hines), Christy Denney (Matt Schrack), adopted daughter, Debbie Morris, her onlyest granddaughter, Kenisha Moreno (Domingo Moreno), grandsons,  Allen Ray Roy (Whitney), Bryan Denney (Jade Smith), Jordan Tyler Maybrier (Whitney Sexton), Tyler Wheeler, great grandchildren, Jamal Tilley, Myra, Gabriel, Rebecca, Elijah Moreno, Braxton Denney, Kynley (Sexton) Maybrier, Jackson Maybrier, Jaylen Maybrier, Lainey (Curtis) Denney, Hunter Denney, Bristol Wheeler, Tatun Wheeler, Raya Roy, sister, Rita Stoner; along with special friends, Margaret Bautista and Connie Debord and several nieces and nephews.
BJ was preceded in death by her husband, Michael Crutchman, her parents, William and Alberta Southerland, daughter, Vicky McFarland, sister, Brenda Powell and brothers, William, Larry and Gary Southerland.
"Brothers and sisters we do not want to be uniformed about those who sleep in death so that you do not grieve like the rest of mankind who have no hope, for we believe that Jesus died and rose again and so we believe that God will bring with Jesus who have fallen asleep with him".      1 Thessalonians 4:13-18.
There will be a Celebration of Life on September 2nd, 2023 at 304 Tennessee Avenue Somerset, Ky 4250. Southern Oaks Funeral Home is entrusted with the arrangements for BJ (Betty Jewell) Southerland Denney Callahan Crutchman.