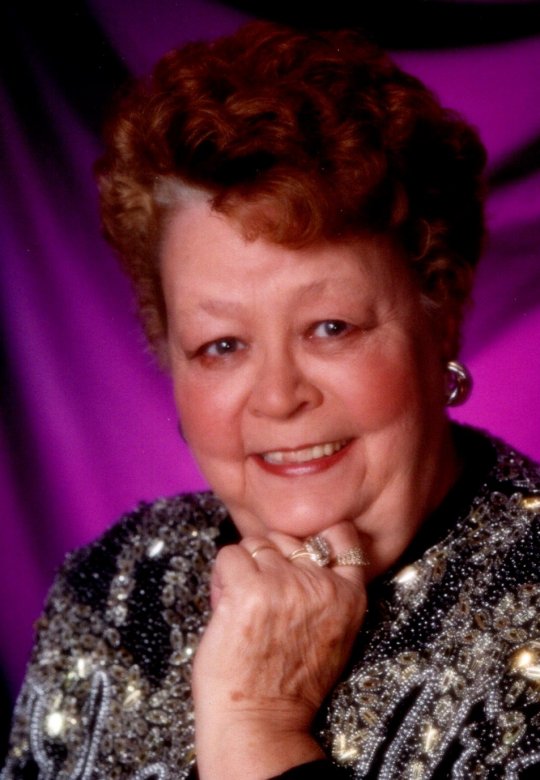 Bobbie Sue Hatfield
Sunday, December 10, 2017 – 1:30 P.M.
Having obtained the age of 80 years, 2 months and 5 days, Bobbie Sue Hatfield left this world of sorrow to gain her eternal reward on Sunday, December 3, 2017 at her residence, surrounded by her loving and devoted family. She made a positive impact on thousands of lives in our communities, churches and most of all her family.
Her legacy will forever be etched in the hearts and lives of those whom she has touched. Having been married 63 years to her husband Howard Hatfield, together they rejoice for what there were able to accomplish together as they walked hand in hand with God as they served him. The way she ministered to others even in her sickest moments, speaks volumes to her faith in Christ and commitment to service him with the steadfastness of a soldier. Bobbie was known as a prayer warrior and in her earlier years, her voice rang out as she sang and played the guitar under the anointing.
Bobbie was born in Knox County, Kentucky on September 28, 1937, daughter of the late Robert Davis and Viola Hatfield Davis. Because of her love for children, she was a Retired Daycare Owner and Operator. She was loved by children of all ages, races, and walks of life, she was affectionately called "Nana" by those who knew and loved her.
She leaves behind her heartbroken family, whom cant wait to see her again. Her beloved Husband; Howard, whom she married on October 30, 1954. Her three loving children; Lonnie and his wife Janie Hatfield of Somerset, Joy Henderson of Lexington and Tabatha Hatfield of Somerset, Grandchildren; Joshua Louis Henderson, Jesse Lee Henderson, Tara Renee' Abney, David Aaron Barrett, Jonathan Adam Barrett, Ambriana Deshea (John) Hill, Great-grandchildren; Kailyn Leigh Henderson, Kyndal Leanne Henderson, Hannah Renee' Abney, Haley Abney, Stella Marie Hatfield, Liam Ray Hatfield, Addison Kinsely Fair and Faith Nicole Barrett, her sisters; Arizona Acuff and Imagene Hensley, and a host of other relatives as well a congregation of Church family and friends who will miss her radiant smile and galant spirit.
Besides her parents, Bobbie was preceded in death by a grandson Lonnie Ray Hatfield and her siblings; Virginia Edwards, Juanita Lewis, TeeEda Meredith, Eugene Davis and Ester Mae Florey.
Family and Friends will gather for Visitation on Saturday, December 9, 2017 from 6:00 p.m until 9;00 p.m in the Chapel of Southern Oaks Funeral Home. Mrs. Hatfield will lay in state at from 11:00 a.m. until 1:30 p.m at her beloved Church on Sunday Morning as per her request.
Funeral Services will be at 1:30 p.m. at the New Life Church of God Mountain Assembly Church at 222 Murphy Avenue, Ferguson, Kentucky with Pastor Jamie Couch officiating. Interment will be in the Southern Oaks Cemetery.
Pallbearers will be Joshua Henderson, Jesse Henderson, Aaron Barrett, Jonathan Barrett, John Hill and Justin Stevens. In Lieu of Flowers, contributions may be made to the New Life Children's Ministry.
Southern Oaks Funeral Home is entrusted with the arrangements for Mrs. Bobbie Sue Hatfield.