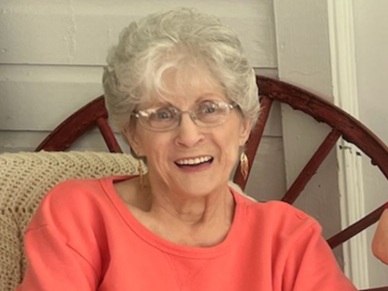 Bonnie J. Crigger
Saturday, September 16, 2023 at1:00 P.M.
Bonnie J. Crigger, 83, of Perryville, Kentucky, entered into God's Haven of Rest on Monday, September 11, 2023. She was born in Aflex, Kentucky on May 19, 1940 to the late James F. and Juanita Lambert.
Bonnie was of the Christian faith and attended services at Pleasant Run Baptist Church.
One of her greatest joys here on earth was spending time with her family, friends, and loved ones. She greatly enjoyed gospel music and the ministry of WDFB Christian radio.
In addition to her parents, Bonnie was proceeded in death by her loving husband of more than 50 years, Bobby K. Crigger, and a beloved sister, Nancy Lambert Chafin.
Those left to cherish her memory include her sons, Ken Crigger and his wife Melissa of Danville, KY and Richard Crigger and his wife Shelli of Somerset, KY , two brothers , Dr. Don H. Lambert of Forest Hills, KY and Ted Lambert (Wanda) of Fort Gay, WV, and a sister, Shelia Henson (Jim) of Chattaroy, WV.
Five grandchildren… Kendra Walls (Tyler), Tasha Caldwell (Chris), Larissa Keith (T.J.), Nathan Crigger (Shakira), Cory Crigger (Keshia) and fourteen great-grandchildren… Makenna, Brixson, Raleigh, Haven, Macie, Sawyer, Canaan, Chase, Camryn, Laney, Ellie, Harper, Kalli and soon to arrive, Rylan.
Also surviving Bonnie was a host of loved nieces, nephews and special friends and family.
Visitation will be held on Saturday, September 16, 2023 from 11:00AM– 1:00PM in the Chapel of Southern Oaks Funeral Home in Somerset, KY. Funeral service will begin at 1:00PM with Bro. Ken Crigger and Bro. JR Fields officiating. Burial will follow in Southern Oaks Cemetery.
In lieu of flowers, memorial contributions can be made to WDFB Christian Radio in Alum Springs, KY or Smokey Mountain Children's Home in Sevierville, TN.