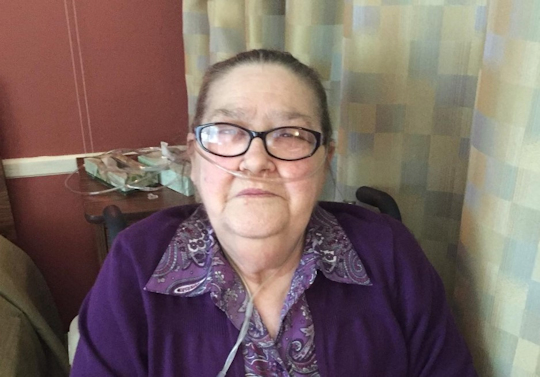 Brenda Kaye Hardwick
Sunday, September 29, 2019 – 2:00 P.M.
Brenda Kaye Hardwick age 67 of Bronston, Kentucky passed from this life Tuesday, September 24, 2019 at the Rockcastle Regional Hospital.
Brenda was born June 19, 1952 to the late Herbert Hoover Neeley and Pearl Carrender Neeley in Somerset, Kentucky.
She was of the Baptist faith, her favorite church was Piney Grove Baptist Church in Bronston. Brenda grew up on a farm, she enjoyed gardening, canning, traveling, camping, cooking, watching "The Golden Girls" and "SOA", but most of all she loved spending time with her kids and grandkids. A lot of kids called and considered her Nana.
Brenda was preceded in death by her parents; brother, Billy Gene Neeley; sister, Juanita Neeley; granddaughter, Vicky Branscum; and special friend, Jim Hood whom in which she traveled with.
She is survived by her son, Danny Hardwick of Bronston; daughters, Peggy Branscum (Lee) of Pine Knot; Rebecca Young (James) of Nancy; Bernita Aldridge (Tim) of Knoxville, TN; fifteen grandchildren, and seventeen great grandchildren. She will be greatly missed by all who knew and loved her.
Visitation will be held Friday, September 27, 2019 and Saturday, September 28, 2019 beginning at 6 P.M. both days in the Chapel of the Southern Oaks Funeral Home.
A Funeral service will be Sunday, September 29, 2019 at 2:00 P.M. in the Chapel of the Southern Oaks Funeral Home.
Pallbearers will be Dusty, Nicholas, Johnathan, Zack, Andy, Jackson, Lee, and Tim.
Burial will be in the Alexander Chapel Cemetery.
Southern Oaks Funeral Home is entrusted with the arrangements for Brenda Kaye Hardwick.