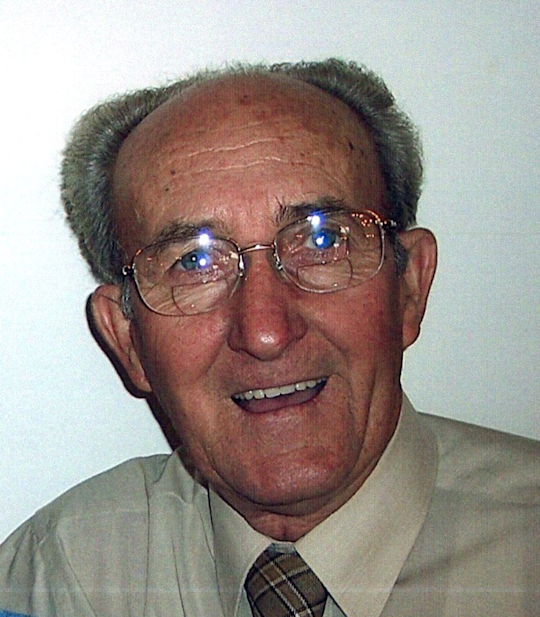 Bro. Elmo E. Mounce
Saturday, August 31, 2019 – 1:00 P.M.
Bro. Elmo E. Mounce, age 82 of Somerset, Kentucky, passed away on Tuesday, August 27, 2019 at his home.
He was born on August 14, 1937 in the Ruth Community of Pulaski County, son of the late Eli Marion and Lillian Tomlison Mounce.
Bro. Elmo was called to preach when he was twenty-eight years old. For fifty-seven years he stood on God's word and preached the gospel. He could always back up what he preached with the Bible and never backed down from no man when it came to God's word. Bro. Elmo began pastoring Love Divine Baptist Church in 1982 and remained pastor there until the time of his death. For thirty years, he had a radio program for the Love Divine Baptist Church at WTHL and during that time he touched many lives. He also did evangelism work for many years and did home mission work as well. He was a carpenter and did remodeling work as a full time job to provide for his family. Bro. Elmo loved his family as church family alike and was completely devoted to both as he saw that their every need was taken care of. He will be missed by all who knew and loved him.
He was preceded in death by his parents, his wife; Roberta Mitchell Mounce, whom he married on October 5, 1957, a daughter; Tammy Mounce Goodin, three brothers; Luster "Luck" Mounce, Floyd Mounce and Lloyd Mounce, and two sisters; Florence Hargis and Stella Warren.
He is survived by one son; Rick (Donna) Mounce of Norwood, Ohio, and one daughter; Teresa (Scot) Dalton of Sycamore Township, Ohio, a very special son-in-law; Paul Goodin of Somerset, grandchildren; Jennifer (Pat) Bastin, Christina Mounce, Amber Mounce, Erika (Vic) Mounce, Sara Inabnitt and Andrew Inabnitt, and great-grandchildren; Alex Bastin, Hannah Mounce, Abigail Mounce, Gracie Mounce, Hayden Hicks, Lillian Chumbley and Julie Chumbley.
Visitation will begin at 5:00 p.m. on Friday, August 30, 2019 in the Chapel of Southern Oaks Funeral Home. Funeral Service will be held at 1:00 p.m. on Saturday, August 31, 2019 in the Chapel of Southern Oaks Funeral Home with Bro. Vestal Meece and Bro. David Dykes officiating. Burial will be in the Malvin Hill Cemetery.
Pallbearers will be Shawn Ramsey, Scot Dalton, Paul Goodin, Patrick Bastin, Don Ping and Alex Bastin. Honorary Pallbearer will be Noland Brinson.
In lieu of flowers the family requests that donations be made to Love Divine Baptist Church, 2890 North Hwy 1247 Somerset, KY 42503.
Southern Oaks Funeral Home is entrusted with the arrangements for Bro. Elmo Mounce.