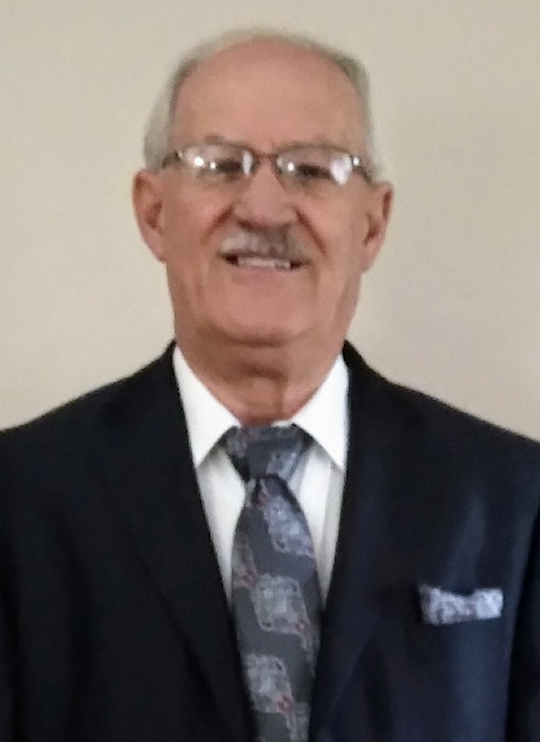 Bro. James "Buddy" Lockard
Tuesday October 5, 2021 at 11:00 A.M.
Bro. James "Buddy" Lockard, age 69 of Bronston, KY, passed from this life on Saturday September 11, 2021 at Rockcastle Regional Hospital.
He was born on July 19, 1952 in Somerset, KY, son of James M. and the late Carolyn Lockard.
He was member of Calvary Baptist Tabernacle and retired from Tecumseh Products. He loved to preach God's word. He traveled the country preaching in Church's from Minnesota to Florida and places between. He always said, "I would rather wear out for the Lord than rust out for the devil." He never looked for recognition for the work he did but countless lives were touched in his 38 years of ministry. He was surrendered into the ministry in 1975. He announced it to the church in 1981. He was ordained in October 1983 and started his first pastorate. He pastored at Tateville Baptist Church from October 1983 until November 1985. He then pastored Mt. Union Baptist Church from November 1985 until March 1991. In March 1991 he went into full time evangelist work. In 1999 he started the work at Bronston Baptist Tabernacle and stayed with that work until 2001. He preached his last message on August 12, 2021 in a meeting at Liberty Baptist Church.
He was preceded in death by his mother, Carolyn Lockard, a brother, Joe Lockard, and 2 sisters, Linda Jones and Carol Davis.
He is survived by his wife, Norma Jean Lockard whom he married on April 11, 1970, 2 sons, Jamie (Lois) Lockard of Brodhead, Matthew Lockard (Rachael Kiefer) of Richmond, 2 grandchildren, Jackson Lockard (Jessica Norton) of Brodhead, Laura (Stephen) Bolin of Bloomfield, KY, father James M. Lockard of Bronston, Judy (Carl) Howard of Blue John, Teresa (Michael) Sweet of Somerset, Wanda Walden (Walter) of Bronston,  brother, Roger (Debbie) Lockard of Burnside, sister-in-law, Sue Lockard of Bronston, numerous nieces, nephews, cousins and cherished friends.
Visitation will be Monday October 4, 2021 from 5:00 – 9:00 PM at West Bronston Baptist Church in Bronston, KY.
Funeral Services will be held at 11:00 AM on Tuesday October 5, 2021 at West Bronston Baptist Church in Bronston, KY with Bro. Tim Perry officiating with visitation beginning at 9 AM.
Burial will be in Bronston Cemetery.
Pallbearers will be Earl Harris, Wayne Wilson, Tyler Perry, Charles Wilson, Randal Patton, Rodney Cheek, Josh Lockard and Jackson Lockard, Honorary Pallbearer, Dewayne Cheek.
In lieu of flowers the family requests that donations be made to: Calvary Baptist Tabernacle, C/O Mission Fund, 6041 US 25, East Bernstadt, KY. 40729.
John 3:16 – For God so loved the world that he gave his only begotten Son, that whosoever believeth in Him should not perish but have everlasting Life.
Southern Oaks Funeral Home is entrusted with the arrangements for Bro. James "Buddy" Lockard.