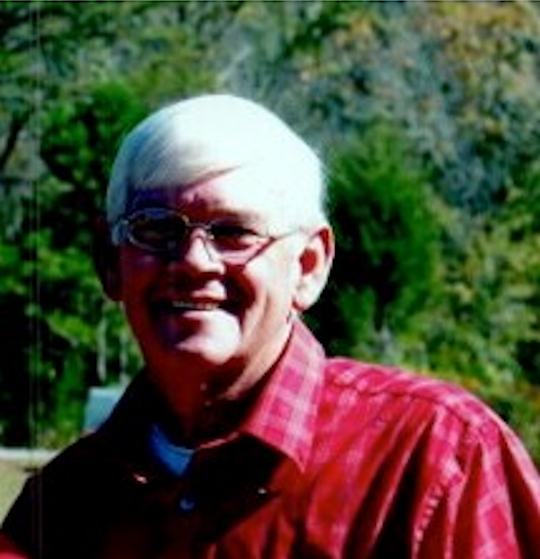 Bro. Robert Fairrell Morrow
Sunday, June 2, 2019 – 2:00 P.M.
Bro. Robert Fairrell Morrow age 64 of the Delta Community of Wayne County, Kentucky, passed from this life Wednesday, May 29, 2019 in Lexington, Kentucky.
He was born April 13, 1955 to the late Chester Morrow and Esther Keith Morrow in the Delta Community of Wayne County.
He married the love of his life Nicky Branscum Morrow on April 2, 1977. A Wayne County High School Graduate class of 1973.  He retired from Cumberland Lake Shell as a truck driver, and as a clergy. He was a member of the Zion Baptist Church of Delta, Ky where he was ordained as a Baptist minister on December 5, 1976. He pastored several churches during his lifetime and was a faithful soldier for Christ until his death. Fairrell enjoyed traveling and road trips, stopping at antique shops, he enjoyed going to auctions and woodworking. He enjoyed visiting Churches, visiting the sick, but most of all loved spending time with his family and friends, and sharing the gospel
He was preceded in death by his parents; and a brother, Joseph Morrow.
Fairrell is survived by his loving wife, Nicky Branscum Morrow; his sons, Matthew (Toni) Morrow of Somerset; David (Kelea) Morrow of Bardstown; daughters, Jennifer (Monte) Tucker of Delta Community; Wendy (Jason) Branscum of Delta Community; brothers, Lisle Morrow (Linda) of Bloomington, Indiana; Ralph Morrow (Cathy) of Bronston; Kenneth Morrow (Donna) of Tateville; sisters, Louise New of Delta Community; Jannette Keith (Gerald) of Bronston; thirteen grandchildren,  Mariah, Dustin, Andrew, Hannah, Corey, Cadence, Hunter, Olivia, Heidi, Kevin, Jasey, Nicholas, and Daniel. He is also survived by his special dogs; "Zoey" and "Harley." He will be missed by all who knew and loved him. Our loss is truly heaven's gain.
In lieu of flowers donations can be made to the Morrow Cemetery Care Fund, c/o Louise New 50 Morrow Farm Lane Bronston, Kentucky 42518.
Visitation will be Saturday, June 1, 2019 at 5:00 P.m. in the chapel of the Southern Oaks Funeral Home.
He will lie in state of rest from 12:00 to 2:00 P.m., Sunday, June 2, 2019 at the Zion Baptist Church with the funeral service starting at 2:00 P.m. with Bro. Eric Chriswell, Bro. Kenneth Thompson, and Bro. Regiel New officiating.
Burial will be in the Morrow Family Cemetery.
Southern Oaks Funeral Home are entrusted with the arrangements for Bro. Robert Fairrell Morrow.