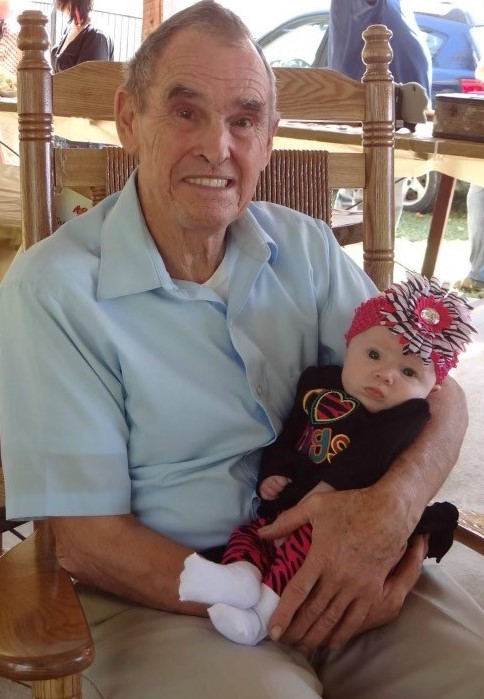 Bro. Stanley Ray Sears
Monday, August 22, 2022 at 12:00 P.M.
Bro. Stanley Ray Sears, age 83, of Mt.Victory, Kentucky passed from this life Monday, August 15, 2022 at his home.
Stanley was born August 7, 1939 to Ralph Sears and Sylvia Farmer Sears in Somerset, Kentucky.
He was the Pastor of Wesley's Chapel and he liked to fish, hunt and work on his farm. Most of all he cherished his family.
Stanley was preceded in death by his parents, Ralph and Sylvia Sears, his wife, Charlotte Sears, son, Nigel Sears and a sister, Sue Sears, grandchildren, baby Burdine, Cate and Cade Gregory and Cheryl Burdine.
He leaves behind to cherish his memory, his daughters, Jeanetta (Greg) Burdine of Pine Knot, Ky; Rhonda Sears of Somerset, Ky; brother, Gary (Charletta) Sears of Cleveland, TN; sister, Sylvetta (Rodney) Cundiff of Houston, TX; grandchildren, Jordan Burdine, Addie Burdine, Dallas Massey, Jackie (Abe) Gregory, Jenny (Ashley) Mullins, Matthew (Tiffany) Burdine, Rachel Burdine, Gerald Burdine, Thomas Burdine, Daniel Burdine, Lee Burdine, Brooke Burdine, Nathan Burdine, Honey Dortch and Nathaniel Singer; along with great-grandchildren, Zander Cole Gregory, Cori Rayne Gregory, Colton Matthew Burdine, Lorelai June Burdine and fur grandbabies, Naomi and Lovey Lucy.
Visitation will be held on Monday, August 22, 2022 from 10 A.M. to 12 P.M. in the Chapel of the Southern Oaks Funeral Home with a funeral service to begin at 12 P.M. at the funeral home with Bro. Rodney Cundiff officiating. Burial will follow in Mills Springs National Cemetery.
Military Honors will be conducted by American Legion Honor Guard Post# 38. Southern Oaks Funeral Home is entrusted with the arrangements for Bro. Stanley Sears.