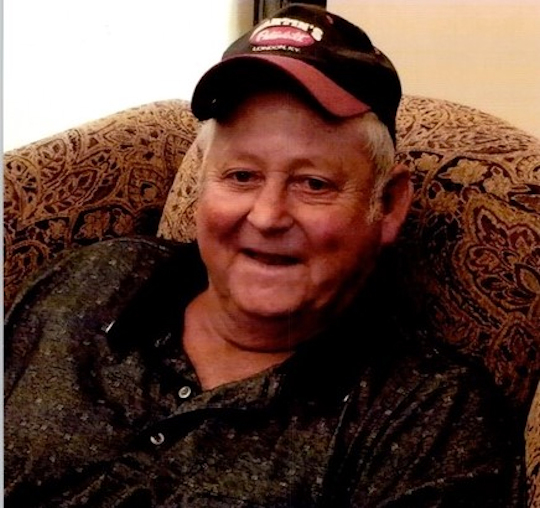 Carl Dowell
Tuesday, May 21, 2019 – 1:00 P.M.
Carl Dowell age 73 of Burnside, Kentucky passed from this life Friday, May 17, 2019 at his home.
He was born September 22, 1945 to the late Ola Dowell and Lona Bell Dowell in Science Hill, Kentucky.
Carl was owner and operator of Dowell Logging. He attended Mt. Union Baptist Church and Holiness Church.  He enjoyed fishing, hunting, trading, loved working on equipment, trucking, enjoyed riding his horse and buggy. But most of all loved spending time with his grandbabies and family.
He was preceded in death by his parents; his son, Brian Dowell; his brother, Charles Dowell, Vola Dowell; and a sister, Shirley Cox.
He was survived by his love, Sharon Vaughn; his sons, Scott Dowell (Delann) of Pennsylvania, Steve Dowell of Somerset, Kentucky, Carl Dowell Jr. "Little Bud" (Amber) of Tateville, Kentucky; brothers, Darrell Dowell (Carolyn) of Tateville, Kentucky, Paul Dowell (Linda); sisters, Judy (Gary) Cox of Tateville, Kentucky, Nancy Dowell of Tateville, Kentucky; grandchildren, Karissa (Joe) Lannager, Alisha Dowell, Richie (Morgan) Dowell, Trevor Dowell, Jessica (Kyle) Dowell, Ethan Dowell, Adalynn Dowell, Natalie Dowell; great grandchildren, Bella, Hunter, and Carson Lannager; Haliy, Brianna, and Fraya Dowell; Evyn and Katalynna Stuckley; Bryin Roberts; Rayla Martin; James Dowell; and several nieces, newphews and cousins.
Pallbearers will be Scott Dowell, Trevor Dowell, Cooter Dowell, Rodney Stevens, Ethan Dowell, Derrick Dowell, Dave Dowell, Josh Branscum, and Punchie Wilson.
Visitation will be Monday, May 20, 2019 at 6:00 P.m. in the chapel of The Southern Oaks Funeral Home.
Funeral service will be Tuesday, May 21, 2019 at 1:00 P.m.  in the chapel of The Southern Oaks Funeral Home with Bro. Perry Dobbs officiating.
Burial will be in the Dowell Family Cemetery.
Southern Oaks Funeral Home are entrusted with the arrangements for Carl Dowell.