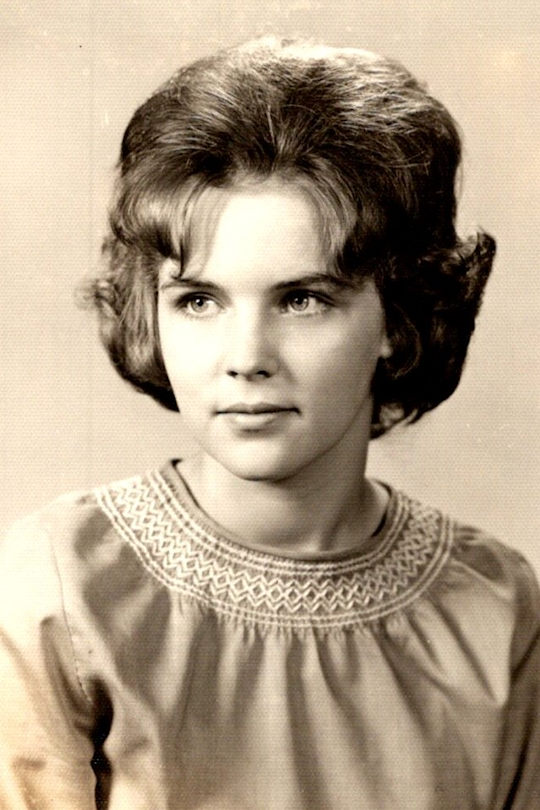 Carmaleta "Diann" Brotherton
Friday, October 13, 2023 at 2:00 P.M.
Carmaleta "Diann" Brotherton, age 76, of Somerset, Kentucky, passed from this life on Saturday, October 7, 2023 at UK Bluegrass Hospice Care in Lexington, Kentucky.
Diann was born on September 23, 1947 to Densel Taylor and Fern Conor Taylor in Somerset, Kentucky.
She attended Beacon Hill Baptist Church. She enjoyed going to church, spending time with her family and her dogs.
Diann was preceded in death by her father, Densel Taylor, her husband, Ronald Brotherton and her brother, Darrell Taylor and grandson, Matthew Newland.
She leaves behind to cherish her memory, her mother, Fern Taylor of Nancy, Ky; daughters, Melissa Helm (Troy) of Noblesville, IN; Angela Brotherton (Michael Gastineau) of Eubank, Ky; Aimee Brotherton of Somerset, Ky; grandchildren, Durand Shelton, Kayla Garcia and Kyle Newland; 3 great-grandchildren, special friends, Glen and Joyce of Ohio; along with a host of friends and family.
Visitation will be held on Friday, October 13, 2023 at 11am in the Chapel of the Southern Oaks Funeral Home with a funeral service to begin at 2pm at the funeral home with Bro. Sam Crawford officiating. Burial will follow in Southern Oaks Cemetery.
Pallbearers will be: Kyle Newland, Eric Brotherton, Joe Conor, Billy Conor, Joe Bastin and Mike Gastineau.
In lieu of flowers, donations can be made to Hospice of Lake Cumberland. Southern Oaks Funeral Home is entrusted with the arrangements for Carmaleta "Diann" Brotherton.