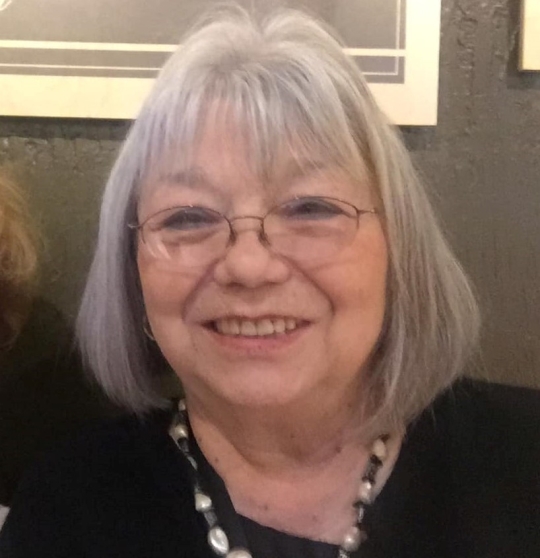 Carol Jane Skaggs
Friday, February 14, 2020 – 3:00 P.M.
Carol Jane Skaggs, age 79, of Somerset, passed away on Tuesday, February 11, 2020. She was born October 13, 1940, in Donora, PA.
Carol grew up on her family's farm in the Ozarks. She graduated from high school in Cabool, MO, in 1958. She met Carl Skaggs in St. Louis and they were married January 31, 1959. Carol and Carl relocated as Carl's job took them to upstate New York, Chicago, and Dallas. Carol was employed as an administrative assistant at several companies, including Syroco and the Mercantile National Bank of Chicago. She retired from American Airlines in 1997. Carol loved shopping for clothes and dressing up for work. She was very stylish in her Opal GT and Triumph Spitfire convertible.
She enjoyed her retirement in Somerset, where she loved spending time in her yard, making new friends, boating, golfing, RV travel, and spending time with her dogs. She was an accomplished artist. She enjoyed learning new crafts and shared her time with others who, in turn, learned those skills from her. Carol was a member of Sheltowee Artisans, Decorative Artist Club, and McCreary Mountain Craft Center. Rug hooking, basket making, wood burning, and decorative painting were some of the crafts she enjoyed, but gourd art was her favorite.
Carol was Carl's "right hand man" and helped with many projects for the benefit of others, including the renovation of the Pisgah School House, Cumberland Jammers, fundraisers at the Carnegie Community Arts Center, and many charity benefits and musical performances. She was generous and kind. She loved and was loved by many.
Carol is survived by her husband of 61 years, Carl Skaggs; son Randall Skaggs; daughter Rhonda Skaggs and son-in-law Tom Jobson, grandchildren Molly and Peter Jobson of Pullman, Washington; brother Larry (Margie) Kauble of Rodeo, California; close family friend Ken Arthur; and her dogs, Max and Carly. She was preceded in death by her brother, Bobby Kauble, nephew Donald Kauble, her parents William Kauble and Helen (Kellar) Kauble.
A celebration of Carol's life will be held on Friday, February 14, at 3:00 at the Southern Oaks Funeral Home in Somerset. In lieu of flowers, Carol's family asks that donations be made to the Pulaski County Humane Society to honor her love of dogs