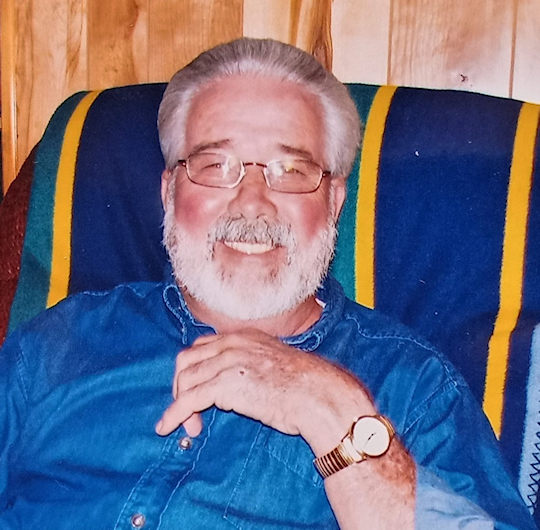 Cecil "Pete" Brinson
Wednesday, October 19, 2022 at 12:00 P.M.
Cecil "Pete" Brinson, age 78, of Somerset, Kentucky passed from this life Friday, October 14, 2022 at Cumberland Nursing and Rehab.
Pete was born December 6, 1943 to Willie Brinson and Nannie Florence Brinson in White Lily, Somerset, Kentucky.
He was a member of Rock Lick Baptist Church, he enjoyed going to church, working in church, Sunday School Superintendent, building committee and trustee. Pete was a truck driver, he drove for Eagle Express and Eagle Carriers, a maintenance man, supervisor and worked for Lear Siegler. He enjoyed camping, working with metal, fabrication and was a skilled builder. He enjoyed spending time with his family.
Pete was preceded in death by his parents, Willie and Nannie Brinson, brothers, Ernest Brinson, Arnold Brinson, Carvel Todd Brinson, Leo Brinson, Alonzo William "Billy" Brinson, Garland Brinson and Starland Brinson; sisters, Ginnie V. Brinson, Janet Woodall and Margaret Hall.
He leaves behind to cherish his memory, his wife of 59 ½ years, Joan Baker Brinson; sons, Stephen Michael Brinson of Lexington, Ky; Randall "Randy" Brinson of Somerset, Ky; grandchildren, Timothy Cooper Brinson, Raylan Cole Brinson and Jaylin Burton; great-grandchildren, Remi Harness and Krimsyn Harness; special daughter-in-law, Kiki Brinson; "like a son", Nick Taylor; along with a host of friends and family to mourn his passing. Pete had may beloved nieces and nephews; to numerous to mention.
Visitation will be held on Tuesday, October 18, 2022 at 5 P.M. in the Chapel of the Southern Oaks Funeral Home.
Visitation will continue on Wednesday, October 19, 2022 from 10 A.M. to 12 P.M. at Rock Lick Baptist Church with a funeral service to begin at 12 P.M. at the church with Pastor Brad Gover officiating. Burial will follow in Rock Lick Cemetery.
If preferred, donations can be made to the Rock Lick Baptist Church Cemetery Fund. Southern Oaks Funeral Home is entrusted with the arrangements for Cecil "Pete" Brinson.