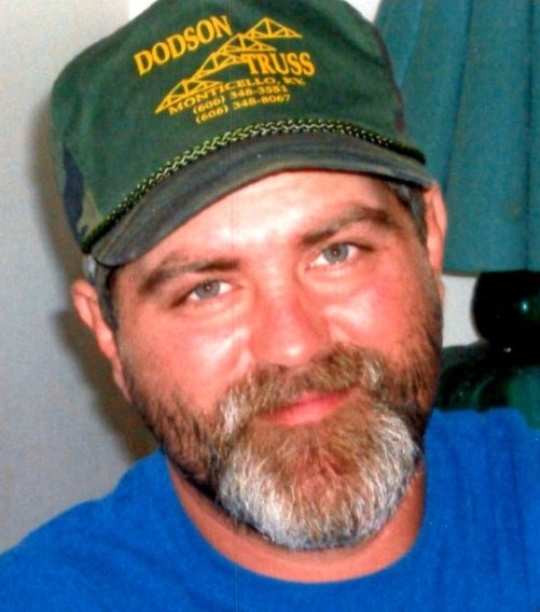 Charles A. Hunley
Wednesday, November 20, 2019 – 2:00 P.M.
Charles A. Hunley, age 50 of Monticello, Kentucky passed from this life Saturday, November 16, 2019 at the Lake Cumberland Regional Hospital.
Charles was born November 4, 1969 in Somerset, Kentucky to the late Mitchell Hunley and Rosie Abbott Hunley.
He was of the Baptist Faith, and enjoyed fishing, the outdoors, and watching Gunsmoke.
Charles was preceded in death by his parents.
He is survived by his wife, Melinda Gregory Hunley; daughters, Shanda Farias; Tiffany Hunley; brother; Homer Hunley; sisters, Bonnie Davis; Linda Foust; Rosa Davis; Lois Brummett (Gary); Charlotte Daniels (Bill); Bernice Meadors (Michael); grandchildren, Briawna Farias; Kaylie Farias; special nieces, Julie Hatton (Bradley; also several more nieces and nephews to mourn his loss. He will be greatly missed by all who knew and loved him.
Visitation will be held Wednesday, November 20, 2019 from 11 A.M. to 2 P.M. at the New Covenant Church with a funeral service to begin at 2 P.M. with Bro. Leonard Carroll officiating.
Burial will be in the Sandusky Chapel Cemetery.
In lieu of flowers, donations can be made to the Charles A. Hunley Memorial Fund C/O Southern Oaks Funeral Home.
Southern Oaks Funeral Home is entrusted with the arrangements for Charles A. Hunley.