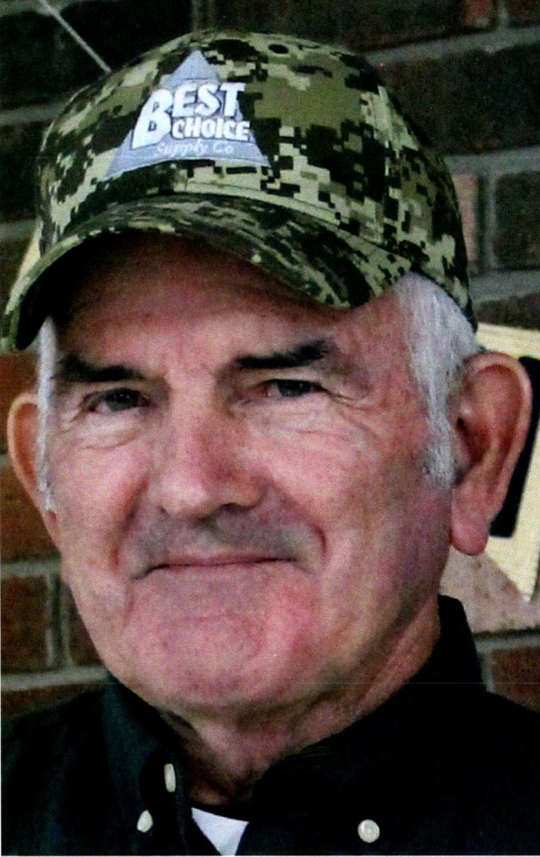 Charles "Charlie" Wesley Morgan
Wednesday, February 24, 2021 at 11:00 A.M.
Charles "Charlie" Wesley Morgan was born on May 6, 1948 to William "Wess" Joseph Morgan and Sarah Arminnie Bolton Morgan in Mt. Victory, Kentucky. He married the love of his life, Mollie Lynn Bradley on February 28, 1969 in Mt. Victory.
Charles is survived by his wife Mollie, two sons Chris (Michele) Morgan and Travis (Jennifer) Morgan, two daughters JoElla (Larry) Crowder and Sarah (Jarred) Davis, five grandchildren Lauren Jade, Lucas and Liam Morgan, Trey and Zoey Crowder, brothers and sister-in-law, Leo (Alma) Bradley, Bertean Chaney, Foster "Hank" Bradley, Rosalean (Roy) Evans, Midge (Herman) Placke, and Wilena Brown, special friends Kenny Stewart, Bro. Harold Harris, Bobby Crowe, Alvin Caldwell, Don Morgan, and many others that gathered at his office each morning for coffee and conversation, and a host of beloved nieces and nephews.
Charles was preceded in death by his daughter Flonnie Elizabeth, parents Wess and Minnie Morgan, brothers Rufus (Wilma), William Grant, Joe (Marcella), Kenneth (Theresa), Johnny, Ray, Calvin, Wayne, and Jimmy, sisters Orpha (Jack) Nolen, Dorothy Shelton, and Margie (Richard) Padgett, and brother-in-law Delano (Joyce) Bradley.
Charles, who was the owner of Morgan's Heating and Air, had an exemplary work ethic which he has passed on to his children. He loved making molasses, antiques, playing practical jokes, tending his goats, and watching TV. Most of all, he loved spending time with his family and friends. Charles was a member of Goodwater Church of God.
Visitation will be after 5:00 p.m. on Tuesday, February 23, 2021 at Southern Oaks Funeral Home. Funeral service will be held at 11:00 a.m. on Wednesday, February 24, 2021 in the Chapel of Southern Oaks Funeral Home with Bro. Robbie Barron and Bro. Dalous Sears officiating. Burial will be in Bradley Cemetery. Pallbearers will be Chris Morgan, Travis Morgan, Earl Padgett, Darrell Morgan, Benny Morgan, and Alvin Caldwell. Honorary Pallbearers will be Kenny Stewart, Bobby Crowe, and Bro. Harold Harris. In lieu of flowers the family requests that donations be made to WLJC TV Ministries.
Southern Oaks Funeral Home is entrusted with the arrangements for Charles "Charlie" Wesley Morgan.