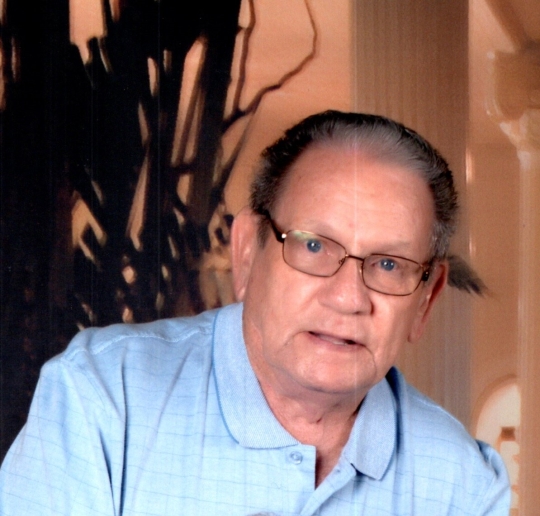 In Memory of Charles Gary Goff
Thursday, December 17, 2020 at 1 P.M.
Charles Gary Goff age 78, of Somerset, Ky passed from this life Monday, December 14, 2020 at Baptist Health in Lexington.
The son of the late Columbus and Mellie Justice Goff. He was married 57 years and one month to Philistine Goff. He is survived by four children, two sons, Gary Craig (Cassie) Goff and Martin Keith (Lorie) Goff of Pikeville, Ky. Also, two daughters, Chandra Kim (Bobby) Allen of Somerset, Ky and Deborah Lynn (Brad) Barlow of Lexington, Ky. As well as 13 grandchildren, 18 great-grandchildren, countless nieces, nephews and many special friends.
He is preceded in death by his brothers, Kermit and Kimbel Goff and four sisters, Brookie Coleman, Crettie Justice, Opal Justice and Faye Coleman. Also, a great-grandson, Robert Asher Oliver.
He was a dedicated member of Saline Baptist Church in Somerset, Ky. He was baptized April 5, 1992, an avid, outdoorsmen who loved camping. He also loved spending time with his grandchildren and great-grandchildren. He worked hard as a factory worker, carpenter and coal miner for most of his life. He took pride in everything he did.
Visitation will be held Wednesday, December 16, 2020 at 5 P.M. for family and 6 P.M. for friends in the Chapel of Southern Oaks Funeral Home.
Funeral service will be held Thursday, December 17, 2020 at 1 P.M. in the Chapel of the Southern Oaks Funeral Home with Bro. Noah Broughton and Bro. Murrell Crockett officiating. Burial will follow in Southern Oaks Cemetery.
In lieu of flowers, donations can be made to Saline Baptist Church Missionaries at 2685 Ky. 80 Somerset, Ky 42503.
Southern Oaks Funeral Home is entrusted with the arrangements for Charles Gary Goff.