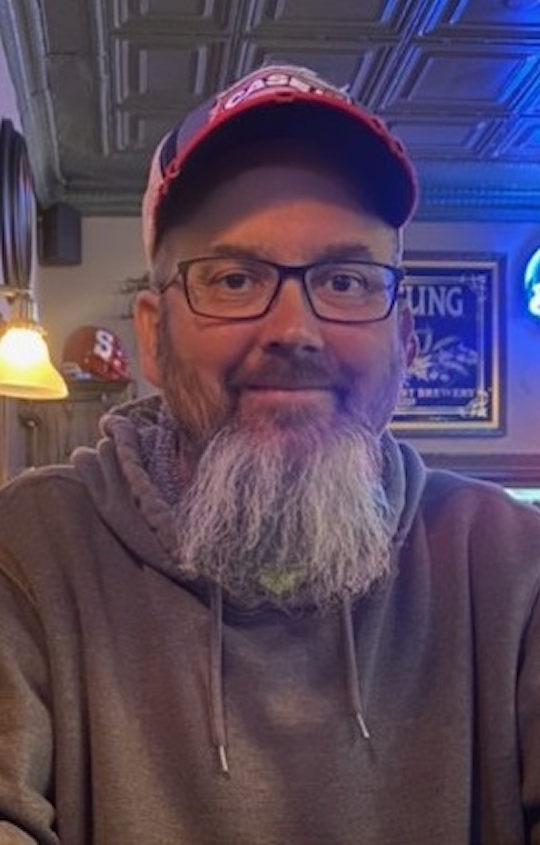 Charles "Jeff" Lewis
Sunday, December 4, 2022 at 2:00 P.M.
Charles "Jeff" Lewis, age 49 of Somerset, Kentucky, passed from this life on Thursday, December 1, 2022 at UK Medical Center in Lexington.
He was born on October 6, 1973 in Hazard, Kentucky, the son of Pearl Lewis and Laura Whitaker Lewis.
Jeff was a machine operator for Norfolk Southern Railroad Company and of the Church of Christ faith. He enjoyed fishing, hunting and being outdoors. He loved his job and his railroad family, but most of all he loved and cherished his family and spending time with them.
He was preceded in death by his daughter, Lauren Brooke Lewis.
He is survived by his wife, Ami Correll Lewis, whom he married on May 22, 2009; his parents, Pearl and Laura Lewis of Eubank; son, Jason (Sherilyn) Slagle of Monticello; daughters, Kaleigh (Deris) Whitaker of Somerset and Karalyne (Arron) Loman of Science Hill; brother, Merle (Joan) Lewis of Hazard; sisters, Darlene (Willie) Fortenberry of Shopville and Heather (Brian) Huber of Science Hill; grandchildren, Ellie Burton, Clay Slagle and Lucas Whitaker; special friend and father-in-law, Jason Correll of Science Hill; brother-in-law, Mike (Dawn) Correll of Somerset; and many great friends, nieces, nephews and cousins.
Visitation will begin at 12:00 p.m. on Sunday, December 4, 2022 at Southern Oaks Funeral Home. Funeral Services will follow at 2:00 p.m. on Sunday in the Chapel of Southern Oaks Funeral Home with Bro. Dale Robins officiating. Burial will be in Southern Oaks Cemetery. In lieu of flowers the family requests that donations be made to St. Jude's Children's Hospital or the Cholangiocarcinoma Cancer Treatment Center.
Southern Oaks Funeral Home is entrusted with the arrangements for Charles "Jeff" Lewis.