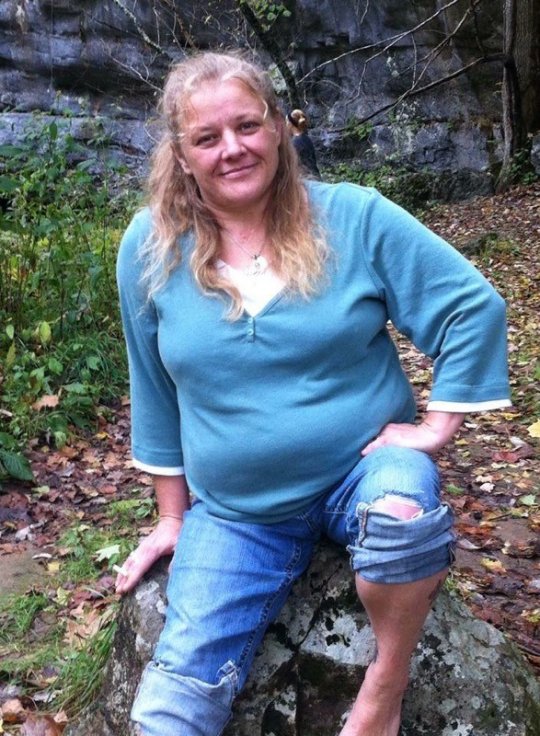 Christal Michelle Montaigne
Wednesday, December 19, 2018 – 1:00 P.M.
Christal Michelle Montaigne, age 43, of Tateville, Kentucky, passed from this life on Friday, December 14, 2018 at her home.
She was born on July 4, 1975 in Somerset, Kentucky, the daughter of Kathy Vaughn (and Thomas) Stevens and Benny Darrel (and Peggy) Strunk.
She was a homemaker and of the Church of God faith. Christal enjoyed coloring, planting flowers and making everyone laugh. Most of all she loved being with her family, especially her granddaughter. Christal will be missed by all who knew and loved her.
She was preceded in death by her grandparents, Thomas Delbert Stevens II, Ray Vaughn, Namon and Edith Strunk and a special niece, Ashley Stevens.
She is survived by her husband Joseph Montaigne, whom she married on September 25, 2004 at Short Creek; her parents, Kathy (and Thomas) Stevens of Tateville and Benny Darrel (and Peggy) Strunk of Cedar Grove; daughters, Brittany Paige Burke and Joanna Lorene Montaigne both of Tateville; brothers, Thomas (and Jamie) Stevens and Shone Stevens both of Tateville; sisters, Melisha (and Rocky Smith) Phillips and Gayelene (and Brian) Stevens all of Tateville; granddaughter, Octavia Lorene Randall; grandmothers, Mary Sophia Vaughn of Short Creek and Maudie Branum Stevens of Tateville; mother-in-law, Lisa (and Curtis) Greshaw of Somerset; father-in-law, Ira (and Christy) Montaigne of Tennessee; a special brother-in-law, Aron Reese of Tateville and several nieces and nephews.
Visitation will be at 6:00 p.m. on Tuesday, December 18, 2018 in the Chapel of Southern Oaks Funeral Home. Funeral Service will be at 1:00 p.m. on Wednesday, December 19, 2018 in the Chapel of Southern Oaks Funeral Home with Bro. Perry Dobbs officiating.
Burial will be in Burnside Cemetery.
Southern Oaks Funeral Home is entrusted with the arrangements for Christal Michelle Montaigne.