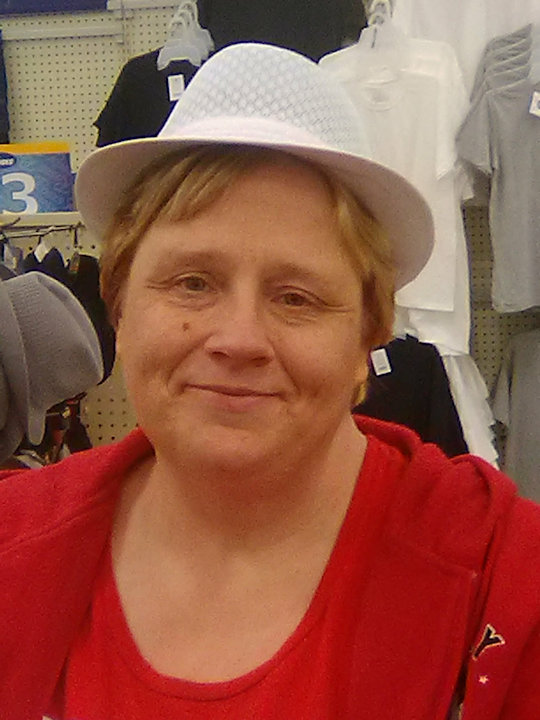 Christina Lee Scarborough
Saturday, July 1, 2023 at 11 A.M.
Christina Lee Scarborough, age 50, of Somerset, Kentucky passed from this life on Monday, June 26, 2023 at UK Medical Center in Lexington, Kentucky.
Christina was born on June 26, 1973 to the late Walter Lukens and Barbara Stevenson Lukens in Albany, New York.
She enjoyed doing puzzles and taking care of Kiki's babies.
Christina was preceded in death by her parents, Walter and Barbara Lukens. She leaves behind to cherish her memory, her husband, Michael "Mike" Scarborough, son, Shane Wilson of Plymouth, IN; daughters, Tiffany Lynn Wilson (Ashton) of Somerset, Ky; Brittany Wilson (Hunter) of Jackson County, Ky; brothers, Walter Lukens of Somerset, Ky; sisters, Andrea Rutherford (Frank) and Mary Blankenship both of Somerset, Ky; nephews, Isaiah New, Tobias New, Aaron Johnson, Caleb New; nieces, Anna Lashley, Carly Lashley, Kendall Johnson, Sara Beth Jones, Kaydin Lashley, Erin Lashley; uncle, Jimmy John Scarborough of Williamsburg, Ky; along with a host of family and friends to mourn her passing.
Celebration of Life will be held on Saturday, July 1, 2023 at 11 A.M. at Cole Park in Burnside, Kentucky.
Southern Oaks Funeral Home is entrusted with the arrangements for Christina Lee Scarborough.