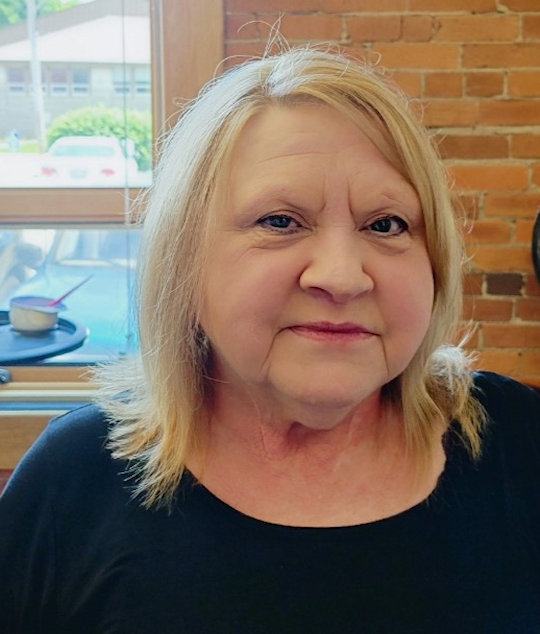 Christine Roberts
Sunday, March 20, 2022 at 12:00 P.M.
Christine Roberts, age 67, of Somerset, Kentucky passed from this life Monday, March 14, 2022 at her home.
Christine was born December 11, 1954 to William Cline and Velva Riffe Cline in Ikesfork, West Virginia.
She was a member of Carmel Baptist in Salisbury, North Carolina and she loved watching HG TV shows and her favorite movie was "Gone with The Wind", she enjoyed eating good food and traveling. Her kindness touched many people. She cherished her family.
Christine was preceded in death by her parents, William and Velva Cline, husband, Leroy Roberts, brother, Larry Cline and sister, Carnell Roberts.
She leaves behind to cherish her memory, her sons, James (Laura) Roberts of Salisbury, NC and Jonathan (Erica) Roberts of Somerset; grandchildren, Briana Lea, Samuel Roberts, Aubrey Roberts, Katelyn Roberts, Riley Vogel, Griffin Vogel, Ryne Roberts,  Emmalyn Roberts and great-granddaughter, Paizlea Bibb.
Visitation will be held on Saturday, March19, 2022 from 6 to 9 P.M. at Fanning Family Funeral Home in Iager, West Virginia with a funeral service to be held on Sunday, March 20, 2022 at 12 P.M. with Rev. James Cline officiating. Burial will be in the Roberts Family Cemetery.
This is a courtesy of Southern Oaks Funeral Home.