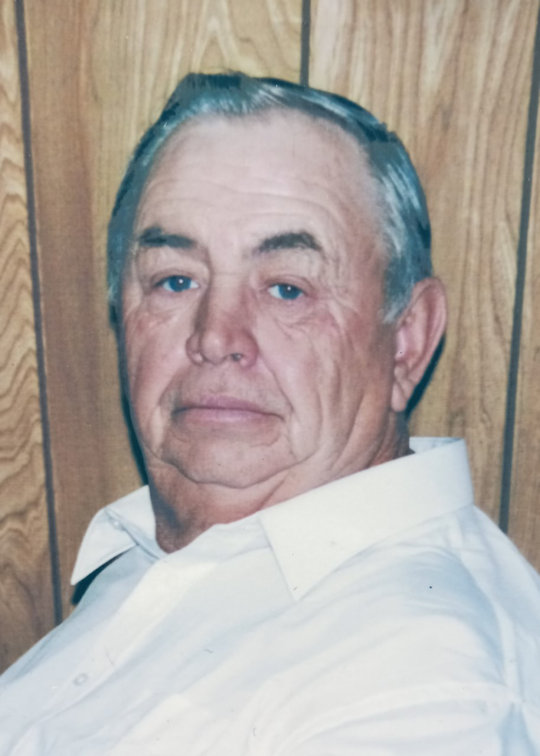 Cleo Speaks
Monday, May 2, 2022 at 1:00 P.M.
Cleo Speaks, age 87, of Somerset, Kentucky passed from this life Wednesday, April 27, 2022 at his home.
Cleo was born May 1, 1934 to Rayford Speaks and Myrtle Vanhook in the Acorn, Kentucky.
He was of the Baptist faith and supported Flat Lick Baptist Church. He was an outdoorsman, enjoyed classic cars, listening to Blue Grass Music, boating and camping. He worked with heavy equipment and diesel mechanic with stints at Ikerd Brandy Coal, South KY Mac Trucks and was a KY Colonel since the 80's. Cleo proudly served in the United States Air Force and was also co-owner and operator of Speaks Auto Sales for over 30 years.
Cleo was preceded in death by his parents, Rayford and Myrtle Speaks, brother, Fayne Speaks, sisters, Ruby Sewell and Beulah Turner, grandson, Joseph and stepmother, Thelma Watkins.
He leaves behind to cherish his memory, his wife of 62 years, Gloria Speaks; sons, Barry Speaks (Tammy Burdine Speaks) and Mike Speaks (JaLane Phelan) all of Somerset; daughter, Connie Cable (Rick) of Somerset; sisters, Lorraine Tucker (Gene) of Bronston, Ky and Faustine Whitaker (Hubert) of Somerset; grandchildren, Natasha, Jeremy, Sabrina, Mitchell, Cody and Beth; along with great-grandsons, Skyler and Cameron.
Visitation will be held on Monday, May 2, 2022 from 11 A.M. to 1 P.M. in the Chapel of the Southern Oaks Funeral Home with a funeral service to begin at 1 P.M. at the funeral home with Bro. Gerald Ashley officiating. Burial will follow in Acorn Cemetery.
In lieu of flowers, donations can be made to the Flat Lick Baptist Church /Acorn Cemetery.
Military Honors will be conducted by American Legion /honor Guard Post 38.
Southern Oaks Funeral Home is entrusted with the arrangements for Cleo Speaks.