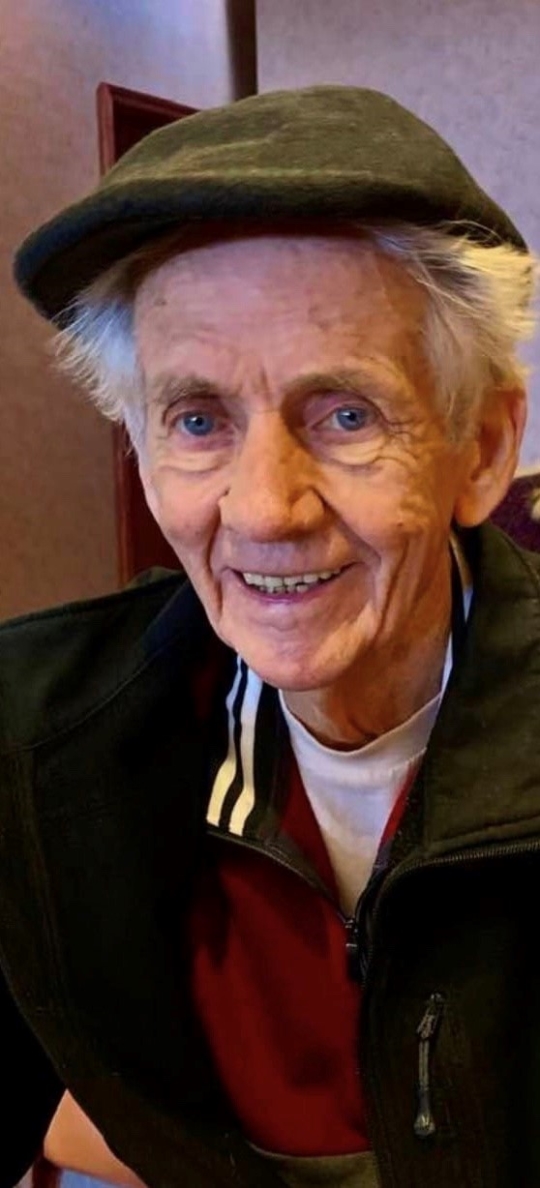 Clyde Lowell Wicker
Monday, March 30, 2020 – 5pm-7pm
Clyde Lowell Wicker was born in Knott County Kentucky on June 6, 1931 to John and Flossie Wicker.  He was 1 of 7 children: Nellie, Ruby, Leo, Phillip, Randolph, and Bobby Glenn.
He met the Love of his Life, Shirley Louise Combs while they were both attending Alice Lloyd High School and College in Pippapass, KY.  And, even though the young men and women were not allowed to talk to each other, they were married December 26, 1952, at the Justice of the Peace in Alexandria, Virginia.  They were Blessed with 67 Wonderful, Loving Years together.  They had three children: Angelia, Lisa, and Michelle (Michelle preceded him into Glory on 8-7-2014).  They were also blessed Four Grandchildren, eight Great Grandchildren and Five Great Great Grandchildren.
Clyde and Shirley are members of Potter's Place Church.  They also spent many years working in Missions and helping to Plant a Church in Norwalk, Ohio.  Clyde's most recent joy in mission work was passing out Little Bible Pamphlets from The Little Bible Ministry, to everyone he met.
After earning his Associate Degree in Education at Alice Lloyd, he joined the Army and was stationed in Korea.  Upon his return, he began his career in teaching and principalship which spanned 45 extraordinary years, during which he earned his BA and MA in Education and Principalship.  Teaching children was his passion and his joy.  He retired from public schools after 37 years.  After retirement, he began teaching again, in 1999, along with Shirley, at Foundation Academy, a Christian school in Wintergarden, Florida, for another 8 years.  Incredibly he spent 45 years teaching children how to use their imagination and education to dream and write.
One of his proudest accomplishments was his grant writing and creation of the first accredited Creative Writing Curriculum for Elementary Education.  It pleased Clyde so much when one of his former students became a published author, and dedicated her book of poetry to him.
In his spare time from teaching, he was carpenter, and a builder of homes, a crafter of wood furniture, and a collector and reseller of coins and antiques.
We would like to thank the Somerset EMS, the Med-flight team, and the UK  Hospital for their comfort and care.  Also, to Pastor Kevin Hampton for his love and his innovative help in arranging a precious drive through memorial service at Potters Place Church, in Somerset, KY, Monday evening, 5pm-7pm, during these difficult times. Southern Oaks Funeral Home is entrusted with Mr. Wicker's Services