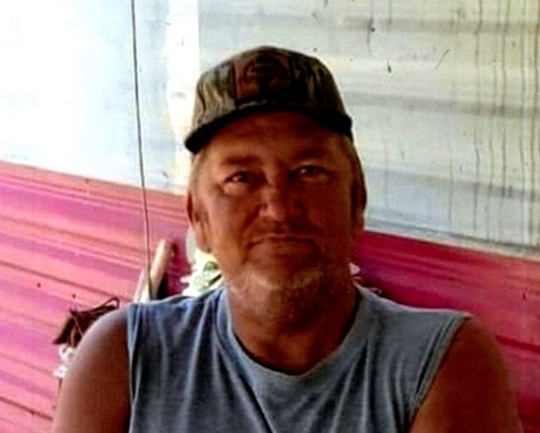 Cye "Riley" Murphy
Tuesday, September 10, 2019 – 1:00 P.M.
Cye "Riley" Murphy age 54 of Stearns, Kentucky passed from this life Thursday, September 5, 2019 at the Lake Cumberland Regional Hospital.
He was born May 20, 1965 in McCreary County, Kentucky to the late Silas Murphy and Mary Thompson Murphy.
Cye attended Church of the Living God in Pine Knot, Ky. He enjoyed farming, fishing, camping, the outdoors, nature, and car races.
He was preceded in death by his parents; brothers, David Murphy; Luther Murphy, and sister, Nora Ridner.
He is survived by his wife, Sandra Stephens Murphy; his sons, Brandon Musgrove (Shayna) of McCreary; Justin Musgrove (Faith Sizemore) of McCreary; daughter, Mary Murphy (Paul) of Stearns; sisters, Mildred Wyatt of McCreary; Rhonda Ridner (Ducky) of McCreary; Grandchildren, Debra Sizemore; Benjamin Musgrove; Bethany Sizemore; Shaylee Maynard; Raylen Ridner; Michael Musgrove; Braydon Musgrove; and Paul Good Jr; very special friend, Shirley Perry of McCreary; numerous nieces and nephews whom loved him dearly; and his four beloved dogs, Zoey, Bear, Mut Mut, and Cloe. He will be missed by all who knew and loved him.
Visitation will be Monday, September 9, 2019 at 6:00 P.M. at the Church of the Living God
5200 South Hwy. 1651 Pine Knot, Ky 42635.
A funeral service will be Tuesday, September 10, 2019 at 1:00 P.M. at the Church of the Living God with Bro. David Burton officiating.
Burial will be in the New Liberty Cemetery in McCreary County, Ky.
Southern Oaks Funeral Home is entrusted with the arrangements for Cye "Riley" Murphy.