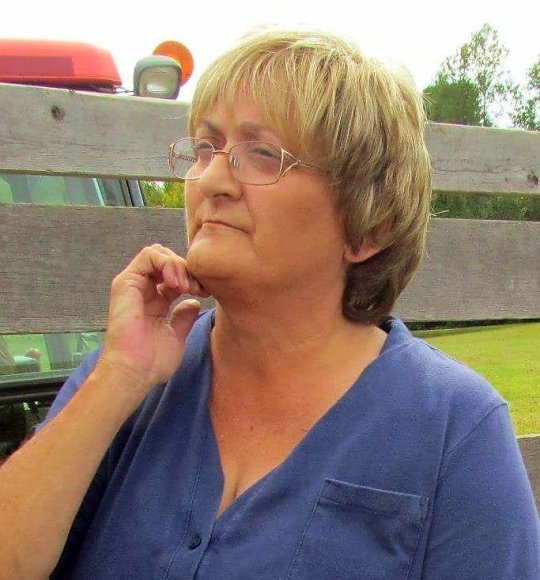 Cynthia S. Wood
Friday, November 11, 2017 – 5:00 P.M.
Cynthia S. Wood, age 60, of Somerset, passed from this life on Tuesday, November 7, 2017 at her residence.
She was born January 24, 1957 in Pittsburg, Pennsylvania the daughter of the late Albert S. Simpronio and Lucille Pietrantonio.
Cynthia was an Administrator Technician for the Department of Criminal Justice in Texas for many years. She was of the Christian Faith and attended Eagle Heights Church. She loved her grandchildren more than anything. She will be sorely missed by all who knew and loved her.
Aside from her parents, Cynthia is preceded in death by her husband; Arthur Jerome "Woody" Wood.
Cynthia is survived by her daughter; Anna (Timothy) Phelps of Somerset, brother; Wayne Simpronio of Pittsburg, Pennsylvania, sister; Elaine Simpronio of Wilmington, North Carolina, grandchildren; Austin Phelps, Arriana Maldonado, and Conner "Woody" Maldonado all of Somerset, and a host of other relatives and friends.
To abide by her wishes, the family of Ms. Wood has chosen cremation.
A memorial service will be held on Friday, November 11, 2017 at 5:00 p.m. in the chapel of Southern Oaks Funeral Home with funeral service beginning at 6:00 p.m. with Bro. David Bullock officiating.
In lieu of flowers, Cynthia's wishes were that expressions of sympathy be made to the Trust Fund for her Grandchildren in C/O Anna Phelps at 314 Horseshoe Drive Somerset, Kentucky 42501.
Southern Oaks Funeral Home is entrusted with the funeral arrangements for Ms. Cynthia S. Wood