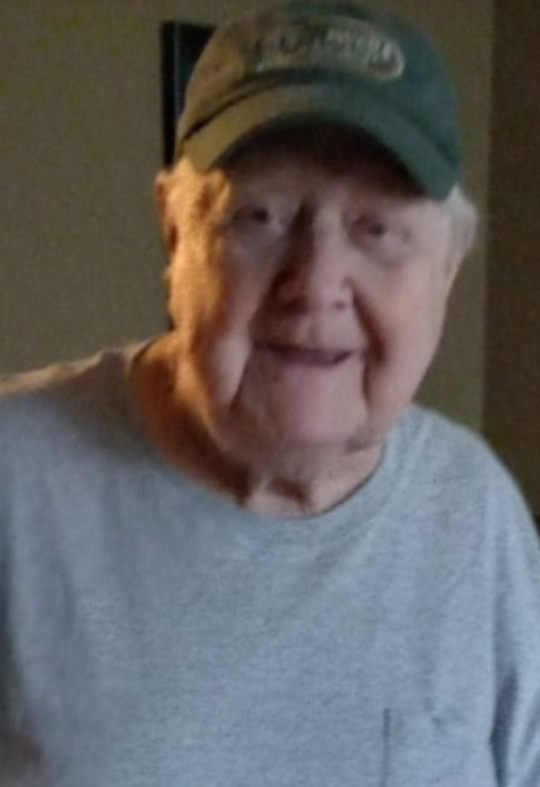 Dallas Clyde Brown
Saturday, December 17, 2022 at 3:00 P.M.
Dallas Clyde Brown, age 86, of Science Hill, Kentucky, passed from this life on Tuesday, December 13, 2022 at the VA Medical Center in Lexington, Kentucky.
Dallas was born on January 23, 1936 to the late Marvin Brown and Della Hall Brown in Somerset, Kentucky.
He was of the Baptist faith and he enjoyed hunting, fishing and cabinetry work, he retired from Crane Plumbing Co. and he proudly served in the United States Army. He was a family man and cherished his family.
Dallas was preceded in death by his parents, Marvin and Della Brown, his wife, Ona Brown, son, Trevor Brown, daughter-in-law, Mindi Brown, 6 brothers, 6 sisters and 2 great-granddaughters.
He leaves behind to cherish his memory, his sons, Terry (Ruby) Brown of Somerset, Ky; Timothy Brown (Donna Leach) of Waynesburg, Ky; daughters, Tonja (Rubin) Vanover of Somerset, Ky; Teresa (John) Hannah of Shopville, Ky; 9 grandchildren, several great-grandchildren and great-great grandchildren.
Visitation will be held on Saturday, December 17, 2022 from 1to3 P.M. in the Chapel of the Southern Oaks Funeral Home with a funeral service to begin at 3 P.M. with Bro. Rick Lawson officiating. Burial will follow in Southern Oaks Cemetery.
Southern Oaks Funeral Home is entrusted with the arrangements for Dallas Clyde Brown