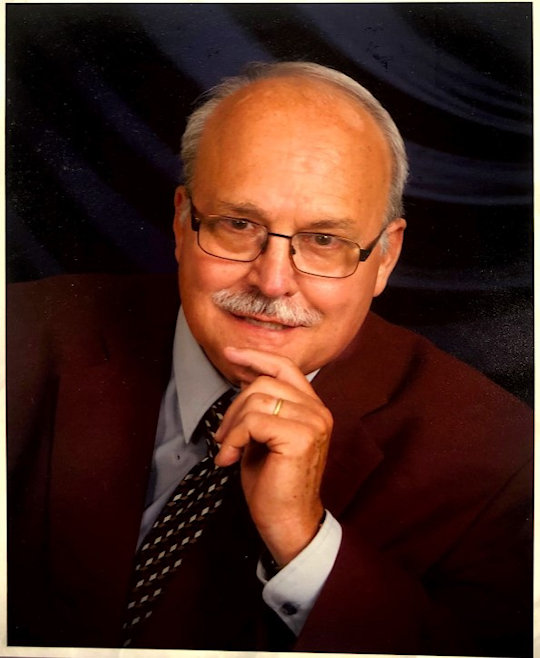 Danny Ray Kiser
Wednesday, December 1, 2021 from 1:00 P..M.
Danny Ray Kiser, age 77, passed peacefully from this life into eternal life in the loving arms of Jesus Christ, his LORD and Saviour, on Friday, November 26, 2021, after a battle with cancer. He was born February 5, 1944, in Lookout KY, first-born child of Warren G. and Trubie (Coleman) Kiser. After graduating from nursing school together, Danny married his college sweetheart, Diane (Carr) Kiser on May 28, 1966. Shortly afterward, they were inducted into the Army Nurse Corps. Danny was in the military from 1966-1974, serving one tour in Vietnam and obtaining his Nurse Anesthetist training stateside. Danny worked as a CRNA at Somerset City Hospital and Lake Cumberland Regional Hospital with Cumberland Anesthesia Group for more than 30 years.
Danny was an active member of Beacon Hill Baptist Church, having served at various times as children's Sunday School teacher, Bible Drill Coach and Deacon. He was a member of the Somerset Southeast Gideon Camp and served as Memorial Card Program Chair. He also enjoyed collecting antiques, with a special interest in fruit jars. He was an avid reader, content in his sunroom viewing the tress, flowers, wildlife and birds attracted to his feeders. His favorite topic of conversation was his family and favorite times were spent with them.
In addition to his parents, he was predeceased by a brother, Dennis, and a great granddaughter, Khloe.
Surviving are his wife of 55 years, Diane, and three children, Melissa Diane (Randy) Barker of Richmond, KY; Mark Daniel Kiser and Margarita Alba Mounce of Somerset, KY; his sisters, Sharone (Roy) Borgers of Lapier, MI; Betty (David) Childers, Pikeville, KY, and a brother, DeWayne (Debbie) Kiser, Pikeville, KY; He was blessed with 14 grandchildren, 17 great-grandchildren, and many nieces, nephews, extended family, friend, colleagues, and church family who loved and will miss him very much.
Visitation will be held at Southern Oaks Funeral Home, on Tuesday, November 30, 2021 from 5 to 8 P.M. and on Wednesday, December 1, 2021 from 11 A.M. until the service. A Celebration of Life will be held at the Southern Oaks Funeral Home Chapel on Wednesday, December 1, 2021 at 1 P.M. with Pastor Caleb Wilson and Rev. Sam Crawford officiating. Burial will follow in Mill Springs National Cemetery.
In lieu of flowers, donations can be made to Gideons International, P.O. Box 1266, Somerset, KY 42501.
Military Honors will be conducted by American Legion Honor Guard Post #38. Southern Oaks Funeral Home is entrusted with the arrangements for Danny Ray Kiser.