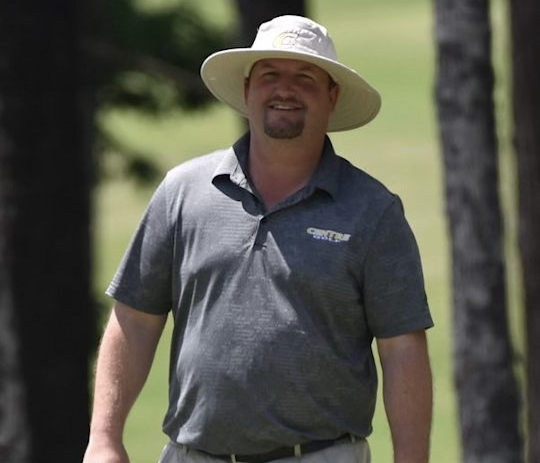 David Aaron Jones
Tuesday, September 13, 2022 at 4:00 P.M.
David Aaron Jones, of Danville, KY, returned to his Heavenly Father unexpectedly, on September 6th, 2022, at the young age of 36, with his loving family by his side.  David was born in Somerset, KY, on May 19, 1986, to Jonathan and Connie Burton Jones.
In 2012, David graduated with a Bachelor of Science in Sports Management.  His love for sports was evident in every part of his life.
David was known as a husband, father, son, brother, colleague, coach, sports fanatic, and friend.  His caring spirit and heart could be felt by anyone he met.  The relationship he had with his wife was like no other.   He married his best friend Kotey Crowe Jones on August 10, 2014.  They shared an unbreakable bond. They had three beautiful children, Kinzley (6 years old), Kevin (2 years old), and Kyndall (3 months old).  They loved watching and participating in all sporting activities, but their favorite trips were always to watch Atlanta Braves baseball.
He had a special gift of seeing the good in people and bringing out the best in them.  David brought joy into the coaching world and was able to embody the true spirit of selflessness as the Centre College Men's Golf Coach.  Through his integrity and the foundation of high expectations for everyone who worked with him, David guided these students and colleagues to excellence.
The joy for the coaching world and golf were only surpassed by the love he had for his family and his Lord.  David loved attending family gatherings and when he and his two brothers came together, there was much laughter and "meanness" happening.  However, David always served as the peacemaker.  David was a man of unshakable conviction and grounded in his faith.  He shared the love of Christ through his actions, talk, and his humor.
David is survived by his wife, Kotey Crowe Jones, children Kinzley, Kevin, and Kyndall; his Father,  Jonathan Jones, and Mother, Connie Jones; his brothers Justin (Cassandra) Jones, Somerset, and Casey Jones (Salvisa).
He was preceded in death by his maternal grandparents, Aaron and Elva Burton, his paternal grandparents, Willard and Dean Jones, brother-in-law Kevin Crowe and two angel babies, Baby J and Baby K.
Visitation will be from 3:00 p.m. until 7:00 p.m. on Sunday, September 11, 2022 at Calvary Baptist Church, 401 Waveland Avenue, Danville, KY 40422. There will be another visitation held on Tuesday, September 13, 2022 beginning at 12:00 noon at Oak Hill Baptist Church. Funeral services will be held at 4:00 p.m. at the church with Bro. Brent Rowe and Bro. Gary Phelps officiating. Burial will be in Oak Hill Cemetery. Pallbearers will be Justin Jones, Casey Jones, Bryan Hearn, Ben Fox, Michael Gregory and Dakota Jarman. Honorary Pallbearers will be Peyton Jones, Christian Strack, Jay Burton and Sonny Evans.
In lieu of flowers the family requests that donations be made to the David Aaron Jones Memorial Fund.
Southern Oaks Funeral Home is entrusted with the arrangements for David Aaron Jones.