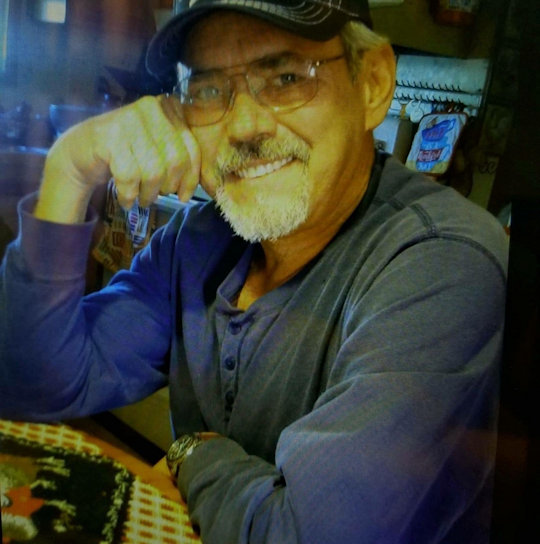 David Richard (Rick) Quillen
Saturday, December 4, 2021 at 1:00 P.M.
David Richard (Rick) Quillen, age 63, of Nancy, Kentucky, departed this life at his home on November 28, 2021.
Being born on August 29th 1958 in Jenkins, Kentucky to George and Sheila Quillen. Rick spent his childhood in his beloved mountains of Eastern Kentucky. Rick graduated from Fleming-Neon High School and began trade school for welding. Throughout his life he spent many years working as a welder and coal miner. Rick was also known for his years of service as a salesman dealing with both insurance and vehicles. In his down time, he enjoyed fishing, four wheeling and cooking. Music was a passion of Rick's as he enjoyed many genres. He loved to travel and meet people. Most recently, he fulfilled his wish to sit on Bourbon Street, listening to live jazz and enjoying local cuisine. He lived a full life and experienced many things. He will be incredibly missed.
Rick is survived by his daughter, Danielle Quillen-Shell of Nancy, Ky and three grandchildren, Jaxon, Colten and Aleigha. He is also survived by his father, George Quillen as well as his two brothers, Scott (Deborah) Quillen and James (Jennifer) Quillen all of whom reside in Somerset, Ky as well as a host of nieces, nephews and friends; he also leaves behind 2 special friends who became like his sons, Cole Price and Cooper Caudill.
Rick is predeceased by his mother, Sheila J. Quillen, step-mother, Barbara Quillen, maternal grandparents, Cletus and Bernice Howell and paternal grandparents, William and Thelma Quillen.
Visitation will be held Saturday, December 4, 2021 at 12 P.M. in the Chapel of the Southern Oaks Funeral Home with a funeral service to begin at 1 P.M. at the funeral home with David Michael Quillen officiating. In lieu of flowers, donations can be made to God's Food Pantry or your local food bank. Southern Oaks Funeral Home is entrusted with the arrangements for David Richard (Rick) Quillen.