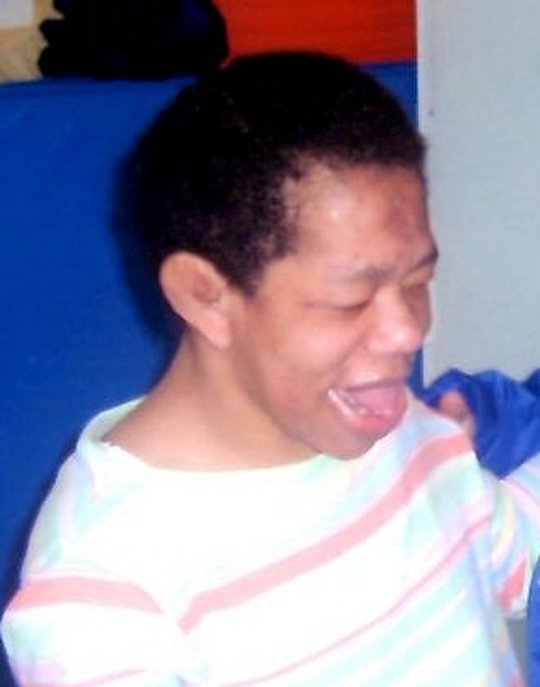 Deloris "Lois Ann" Ingram
Friday, October 20, 2017 – 1:00 P.M.
Deloris "Lois Ann" Ingram, age 52, of Somerset, passed from this life on Sunday, October 15, 2017 at the Lake Cumberland Regional Hospital after an extended illness.
She was born in Somerset, Kentucky on April 30, 1965, daughter of Margaret "Cindy Margaret" Garrett Ingram of Somerset and the Late Joe Ingram, Sr.,
Deloris was a resident of Oakwood Training Center in Somerset for the past 40 years where she was befriended and beloved by the residents and staff. She enjoyed relaxing in the warmth of the sun, climbing as a young child, running and swinging. Lois Ann will long be remembered for her agility, resilience and determination. Lois and her family often attended the old Church of God of America on Sallee Street.
She is preceded in death by her father; Joe Ingram, Sr. and her maternal and paternal grandparents.
Lois Ann is survived by her Mother; Margaret Garrett Ingram, brothers; Joe Ingram, Anthony Ingram, Ernest Ingram, and Blaine Ingram all of Somerset, Sisters; Wanda Ingram of New Jersey, Brenda Ingram and Bridgett Cowan of Somerset, along with three nephews; George Cowan, Jr. and Ron Christopher Cowan of Monticello and Isiah Cowan of Lexington, Kentucky. She is also survived by her long term Co-guardian; Leigh Wilson-Spears of Somerset.
Visitation will be Thursday, October 19, 2017 from 6:00 p.m. to 8:00 p.m. Funeral Service will be on Friday, October 20, 2017 at 1:00 p.m. with Bishop Eric Barnes officiating. Interment will be in the Rose Garden of Southern Oaks Cemetery.
In lieu of flowers, the family request that contributions be made to St. Jude Children's Hospital.
Southern Oaks Funeral Home is entrusted with the arrangements for Deloris Ann Ingram.