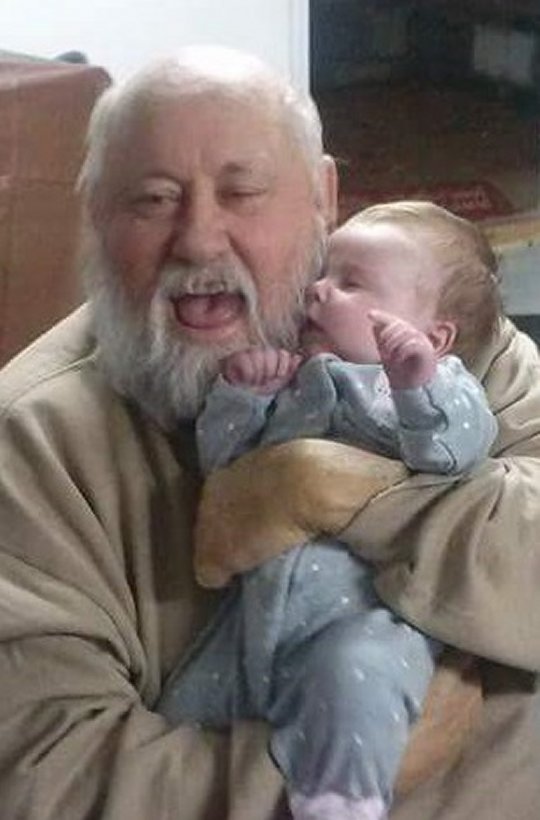 Dennis Ping
Sunday, January 28, 2018 – 2:00 P.M.
Dennis Ping, age 65, of Somerset, passed from this life on Wednesday, January 24, 2018 at the Hospice of Lake Cumberland, Jean Waddle Care Center in Somerset.
He was born on August 12, 1952 in Somerset, son of the late Frank Ping and Grace Loveless Ping. Dennis was a member of the 1972 Graduating class of Somerset High School. On May 19, 1978 He was married to Patricia Ann Plackie and they have enjoyed 39 years of life together.
Dennis was a dedicated employee of the Lake Cumberland Regional Hospital where he retired as a Purchasing Agent in the Materials Management Department. He befriended many people with his radiant smile and kind heartedness. He was a Dialysis Patient for over 15 years and won the friendship there of the Staff and Patients. Dennis was of the Baptist Faith and a long- time member of the Denham Street Baptist Church. He was an avid U. K. Wildcats Sports fan and enjoyed spending time with his family and friends, especially his beloved dog "Halo Star". He will be sadly missed by all those who knew and loved him.
He was preceded in death by his parents; Frank and Grace Ping, and two sisters; Frances Poe and Phyllis Ping
He leaves behind to cherish his memories his beloved wife Patricia Ann Plackie Ping of Somerset, a Son; Richard (Brittany) Ping of Somerset, Four Brothers; Gerald (Carolyn) of Somerset, Bobby Charles Ping, Eddie Dean Ping Both of Peoria, Illinois, and Harold Eugene (Donya) Ping of Somerset and a Sister; Christine Meece of Lexington and his grandchildren; Leland LeRay Miller, Cadence Ping and Alexandra Ping along with a host of nieces, nephews, cousins, and other relatives and friends.
Visitation will be from 6:00 p.m. until 9:00 p.m. on Saturday, January 27, 2018 in the Chapel of Southern Oaks Funeral Home. Funeral Services will be on Sunday, January 28, 2018 at 2:00 p.m. in the Funeral Home Chapel with Pastor Jeff Griffith, Bro. Raymond Ridner and Bro. Bobby Cole officiating. Interment will be in the Southern Oaks Cemetery.
Serving as Pallbearers is Michael Patterson, Allen Plackie, David Cooper, Mike Meece, Charles "Sonny" Fitzpatrick and Jesse Taylor.
Southern Oaks Funeral Home is entrusted with the arrangements for Mr. Dennis Ping.