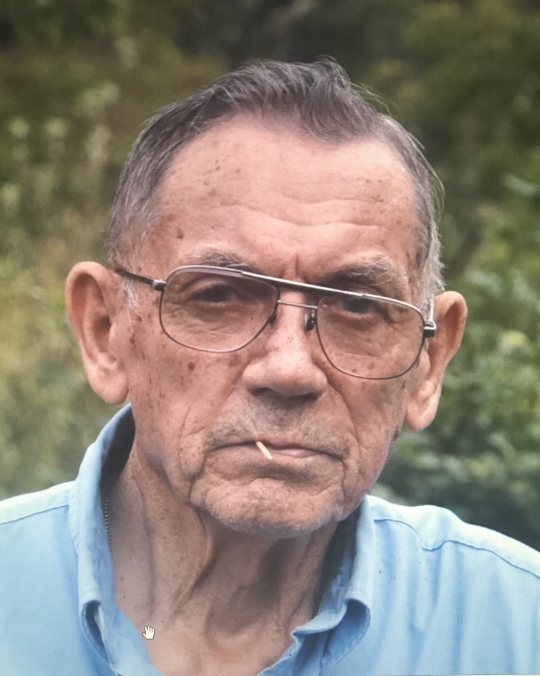 Denver (D.C.) Bullock
Saturday, May 30, 2020 – 2:00 P.M.
Denver (D.C.) Bullock age 86, of Somerset, Kentucky passed away Monday, May 25, 2020 in Hospice of Lake Cumberland at Lake Cumberland Regional Hospital.
Survivors are his wife of 60 years, Connie Bullock and 3 children, James Bullock (Janie) of Somerset, Victoria Bullock of Somerset, Brian Bullock (Kelli) of Somerset, and 2 grandsons, William Bullock (Jennifer) of Indiana and Mathew Bullock of Somerset, step-grandchildren,  Danielle Ball and Dustin Sthoutz, one great-grandchild, Hazel Ball, and several nieces and nephews.
Preceding in death are his parents, Oather Bullock and Mary V. (Price) Bullock of Somerset, 4 brothers, Clifford, Wendell, Kenneth, Robert (Carl) Bullock of Indiana, and one sister, Audrey Taylor of Somerset.
He served in the U.S. Army in Germany from 1955-57. He was a farmer and mechanic, he had worked for Hornsby and Holt, was a floor manager at Chevrolet, and also worked for Southern Tire. He was a devoted Christian and a member of Sinking Valley Baptist Church. He liked to be outdoors, hunt, spend time with nature, create leather works, was an NRA member, and a wonderful husband and father. He will be missed dearly.
Graveside service will be held Saturday, May 30, 2020 at 2:00 P.M. at the Bullock Family Cemetery #2 with Bro. Kevin Bullock officiating.
In lieu of flowers, donations can be made to St. Jude's Children's Research Hospital.
Southern Oaks Funeral Home is entrusted with the arrangements for Denver C. Bullock