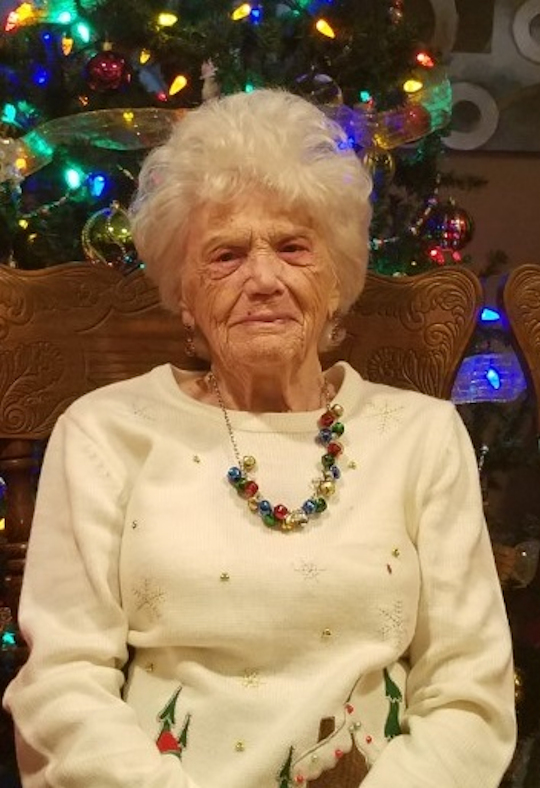 Dessie Mae West
Wednesday, February 27, 2019 – 2:00 P.M.
Dessie Mae West, age 95 of Somerset, Kentucky, passed from this life on Saturday, February 23, 2019 at Liberty Care and Rehabilitation Center.
She was born on April 6, 1923 in Somerset, daughter of the late Roscoe and Rosie Smiley Petrey.
Dessie, along with her first husband Estle Sutton, was the former owner and operator of Suttons Grocery and Garage in Woodstock. She always loved being around people, especially spending time at the Alzheimers Center in Somerset doing activities. She also enjoyed going to gospel singings and taking day trips to Woodstock. Dessie was a member of Oak Hill Baptist Church and she will be missed by all who knew and loved her.
She was preceded in death by her parents Roscoe and Rosie Petrey; first husband Estle Sutton; her second husband Price West; two brothers, Lucian Petrey and Marshall Petrey; one sister Alma Whitis.
She is survived by two daughters, Elaine (and Jim) Cundiff of Somerset and Diana (and Louie) Bubnick of Somerset; three grandchildren, Marty Larkin, Tracey Bubnick and Eric (and Renee) Bubnick; four great-grandchildren, Rodney Bubnick, Abby Bubnick, Stephen Bubnick and Brannon Bellar.
Visitation will begin at 11:00 a.m. on Wednesday, February 27, 2019 in the Chapel of Southern Oaks Funeral Home with funeral service to be held at 2:00 p.m. at the funeral home with Dr. Harold Brown officiating.
Burial will be in the Oak Hill Cemetery.
Southern Oaks Funeral Home is entrusted with the arrangements for Dessie Mae West.