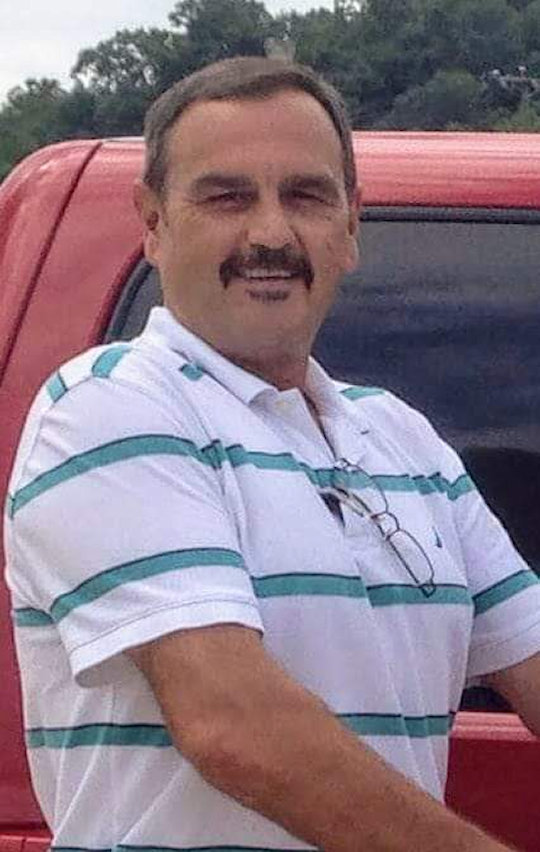 Dickie Richard Vickers, Jr.
Dickie Richard Vickers, Jr. passed peacefully in the company of loved ones on June 21, 2023. Born February 1, 1961, to Jennifer Diane Vickers and Dickie Vickers, Ritchie, affectionately known as "Buck" or "Uncle Buck," lived a lot of life in his 62 years. Known for his dry humor and sharp wit, Ritchie led a life of amusement and friendship. He always made us laugh, even when he made his "OK" hand sign and then punched us in the arm for looking.
Ritchie was a savvy entrepreneur, a talented golfer, and a diehard fan of the University of Kentucky Wildcats and Washington Redskins. Some might even say he did ok with the ladies—especially the ones who thought he looked like Burt Reynolds.
Although he enjoyed a good time, he was happiest at home strumming his guitar and hanging out with his best feline friend Dewey. Dewey will miss him terribly.
Ritchie was a standout athlete and graduate of Belfry High School. Following his graduation, he attended Eastern Kentucky University. He was a loyal member of the Stone Lodge in Belfry Kentucky where he was a Mason and a Shriner.
In addition to his parents, he was preceded in death by his grandparents Audrey and Clyde Bostic, Prell and Ida Vickers, and beloved brother Scott Vickers. He is survived by sisters Candria Scott of Stone, Kentucky, and Constance Bennett (Rick Bennett) of Nashville, Tennessee; Cousin Craig Frazier (who he loved like a brother); niece Kerri Bartley; nephew Zack Scott, and many aunts, uncles, and cousins who he loved dearly.
Arrangements are under the direction of Southern Oaks Funeral Home. There is no formal service at this time. A private family memorial will be held at a future date.