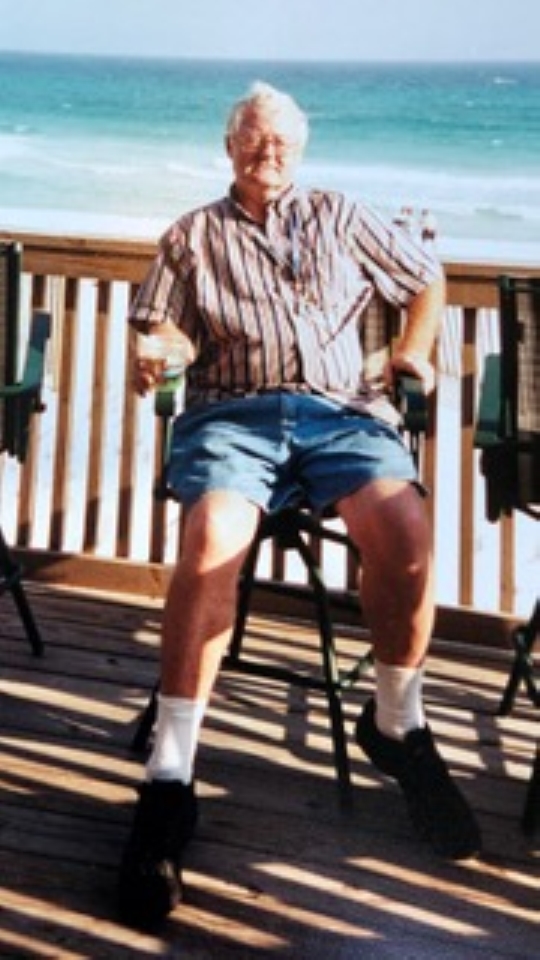 Donald Creighton Bradford
Tuesday, May 12, 2020
Donald Creighton Bradford age 81, of Navarre Florida passed from this life on Tuesday May 5, 2020 in Navarre Florida. Don was born August 15, 1938 to the late Thomas and Beatrice Bradford in Hobbs  NM.  Don was baptized into the Baptist faith on  April 3, 1946 at the  Wilmont Place Baptist Church  in  Oklahoma City. Don graduated from Lawton High School (Oklahoma)  in 1957 perusing studies in Hotel and Restaurant Management at Oklahoma State University (1959-1960).  Don met Dorothy Mae (Banning) while working as a cook in the student union.   Don and Dorothy married on January 28, 1959 in Stillwater, OK and decided to pursue a career path with the emerging McDonald's corporation. While training Don and Dorothy welcomed their four daughters into this world, Donna, Pam, Linda and Debi. Don and Dorothy opened the first McDonalds in Somerset, KY in 1973.  He and Dorothy proceeded to expand from the single store to franchise owner/operators of 5 stores in South Central Kentucky.
Don and Dorothy enjoyed traveling abroad and camping. He had a commitment to his family and grandchildren. Don and Dorothy retired to the Navarre, Florida area in 2000. He enjoyed landscaping, carpentry, home improvements, camping and scavenging thrift stores with his grandson Donovan Randall West Bradford. Don was preceded in death by his parents Thomas and Beatrice, two brothers Allen and Bobbie, son in law Randy Toney, grandchild Daniel Aaron Toney and great grandchild, Darius Creighton Toney.
Don is survived by wife, Dorothy, daughters, Donna (Roger Reynolds) Bradford, Pamela Toney, Linda (Jeffrey) New and Debra (Tim) Ogle. Grandchildren,  Heather Renae Presgraves (New), Christopher Paul New, Jeffrey Scott New, Michael Bradford New,  Darren Creighton Toney, Patrick Sherman Toney, Michelle Nicole Toney,  Alexandria Lee Kolasa (Muse), James Wesley Ogle and six-teen great grandchildren.
A private funeral service will be held Tuesday, May 12, 2020 in the Chapel of the Southern Oaks Funeral Home with Tim Ogle officiating followed with a private burial in the Southern Oaks Cemetery. Southern Oaks Funeral Home is entrusted with the arrangements for Donald Creighton Bradford.