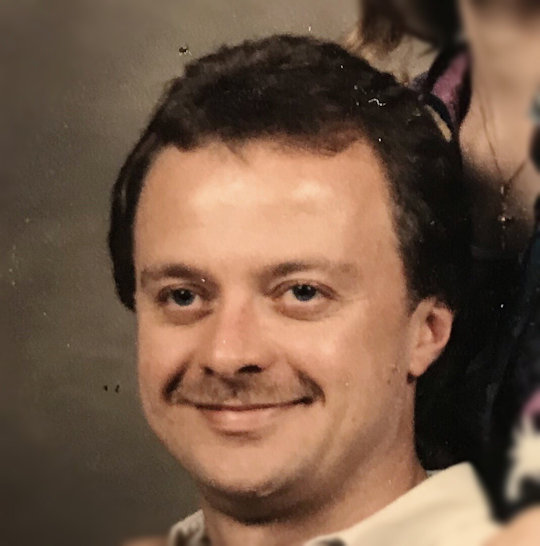 Donald Ray Lee
Sunday, March 17, 2019 – 2:00 P.M.
Donald Ray Lee, age 59, went home to be with his Lord and Savior, Wednesday, March 13, 2019 surrounded by his loved ones.
Don was an avid race fan, loved watching Nascar and U.K. Wildcats. He loved his dogs as children. He cherished riding with his Brothers in Christ and The Sons of Legionnaires Motorcycle club. He was a proud member of The PCHS "Great of 78 Class", a past community development vice president and director of the Somerset Jaycees. The best parts man in the world, being employed by Cornett's Machine Shop/Racing, Highway Auto Parts, Sun Auto Parts, and Independent Equipment. He lived his life with passion for his friends, who were family, and always ready to open his home and his heart for them.
He is survived by his beloved wife, Kathy Murphy Lee; his precious sister Debbie (Darrell) Flynn; his mother, Alice (Dusty) Rhoades; stepmother, Crystal Lee (Johnny); stepsister, Peggy Drummond; nephews, Jayson Flynn, Josh (Lynsey) Flynn; niece, Niki Brumback Bell (Ryan); mother in law, Doris Foster; great nieces, Jayzlin, Laney, Jordan; great nephews, Cannon, Aiden; and many honorary nieces and nephews, and many friends who were like family.
He is preceded in death by his father, Raymond "Tee" Lee; fathers-in-law, Wendell Foster and Ray Murphy.
Pallbearers will be Jayson Flynn, Josh Flynn, D.J. Phelps, Arnold Flynn, Carl Diamond, J.R. "Gerald" Haynes, Braxton Robinson, and Danny Cross.
In Lieu of flowers donations may be made to Pulaski Animal Shelter, Humane Society, or Slate Branch Baptist Church Fund c/o Southern Oaks Funeral home.
Visitation will be Sunday, March 17, 2019 at 11:00 A.M. in the Chapel of The Southern Oaks Funeral Home.
Funeral services will follow at 2:00 P.M. on Sunday, with Bro. Greg Ryan, Jack Cornett, Chester Copeland, and D.J. Phelps.
Burial will be in the Slate Branch Baptist Church Cemetery.
Southern Oaks Funeral Home is entrusted with the arrangements for Donald Ray Lee.