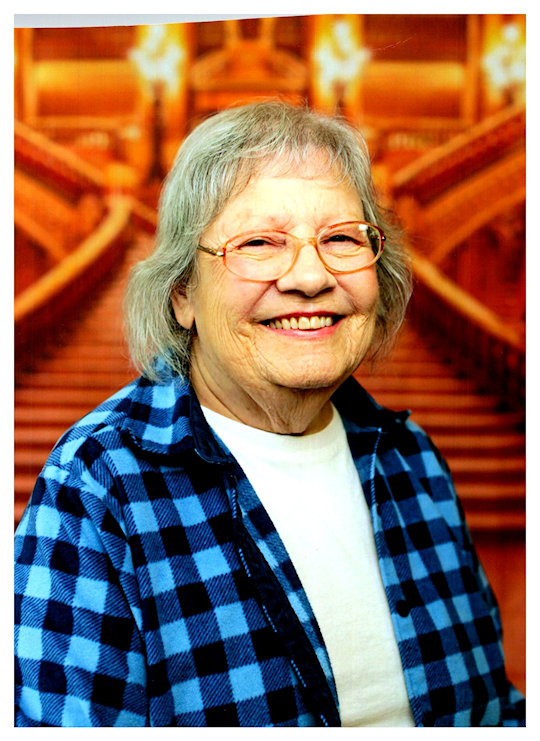 Donna L. McKee
Wednesday, November 24, 2021 at 12:00 P.M.
Donna L. McKee, age 79, of Greencastle, Indiana passed from this life Sunday, November 21, 2021 at Millpond Health Campus in Greencastle.
Donna was born June 9, 1942 to Arthur Lee McKee and Hayzel Virginia Sexton McKee in Alpine, Kentucky.
She enjoyed traveling and going on trips.
Donna was preceded in death by her parents, Arthur and Hayzel McKee; brothers, Gordon W. McKee, Ira E. McKee
and sister, Sandra S. McKee.
She leaves behind to cherish her memory, her brothers, Arthur R. McKee (Karon) of Cloverdale, IN; Danny McKee (Sandra) of Reelsville, IN; sister-in-law, Catherine McGowan; caregiver, Shannon Fitzpatrick; along with several nieces, nephews and cousins.
Visitation will be held Wednesday, November 24, 2021 from 10:30 A.M. to 12 P.M. at Neeley's Creek Baptist Church with a funeral service to begin at 12 P.M at the church with Bro. Kevin McKee officiating. Burial will follow in Neeley's Creek Cemetery.
In lieu of flowers, donations can be made to Alzheimer's Foundation.
Southern Oaks Funeral Home is entrusted with the arrangements for Donna L. McKee.