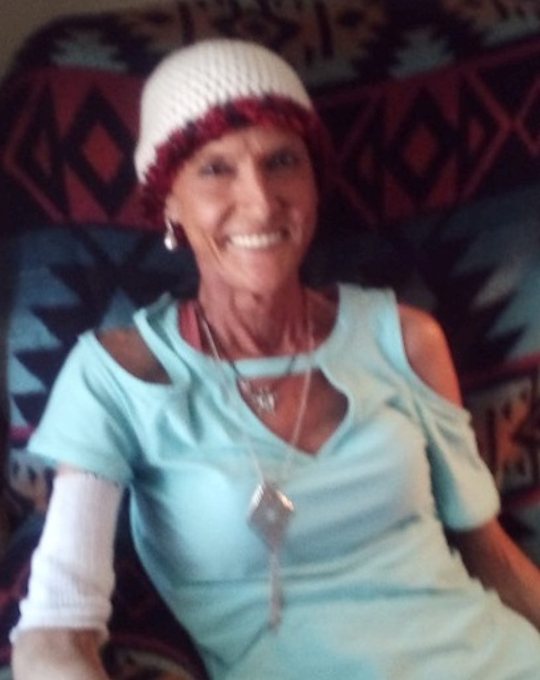 Donnett Edith Mulder
Thursday, October 10, 2019 – 11:00 A.M.
Donnett Edith Mulder, age 58, of Somerset, Kentucky, passed from this life on Friday, October 4, 2019 at Hospice of Lake Cumberland.
She was born on February 12, 1961 in Goshen, Ohio, daughter of the late Walter R. and Pauline Combs Mulder.
Donnett loved to go fishing, hiking up hills and she also enjoyed watching car races. She was a member of King Bee Baptist Church and will truly be missed by all who knew and loved her.
She was preceded in death by her parents.
She is survived by two daughters; Joannie Pinkston of Madison, Indiana and Amanda Gail Neace of Bloomington, Indiana, two brothers; William (Lynn) McIntosh and Rex (Martha) Mulder, all of Madison, Indiana, her grandchildren; Andrew, Stella, Tessa, Tara, Silas and Kaitlyn Nicole, friends; Dan Mercer, Kendra Cox and Debbie Irvin, and a special friend; Norman Harness of Science Hill.
Visitation will begin at 10:00 a.m. on Thursday, October 10, 2019 in the Chapel of Southern Oaks Funeral Home with funeral service to be held at 11:00 a.m. on Thursday at the funeral home with Bro. Lowell Gossett officiating. Burial will follow in King Bee Baptist Church Cemetery.
In lieu of flowers the family requests that donations be made to Hospice of Lake Cumberland.
Southern Oaks Funeral Home is entrusted with the arrangements for Donnett Edith Mulder.